Hotelogix fuels 30% spike in OTA bookings and 40% growth in revenue for London's Tudor Court Hotel
"Hotelogix Property Management system is very user friendly. It has helped us manage our guests, our hotel inventory as well as the staff's time quite efficiently. Reservations, check-ins, and check-outs are now streamlined with Hotelogix. Thanks to the 24/7 support, we now have the luxury of time to decide on offers, promotions and marketing ideas for future. Time is money, and in many ways Hotelogix has helped us save on operational time that incurred into costs."
Kazi Rahman, General Manager
Tudor Court Hotel
About Tudor Court Hotel
Built originally in the 1850s as a private residence, this elegant Victorian listed building has been tastefully transformed into a comfortable 38-bedroom boutique hotel. Looking onto the picturesque and landscaped gardens of Norfolk Square and with Hyde Park, Kensington Gardens, Tudor Court provides a relaxing environment of calmness and tranquility, allowing guests to enjoy a pleasant and peaceful stay normally associated with hotels in the countryside.
Scenario and Challenges
Tudor Court was using an on-premise system previously which proved to be restrictive for them in more ways than one. Apart from not allowing them to evolve and scale their business, the other challenges that they faced with the on-premise property management system were:
They couldn't connect their multiple POSs to their PMS
It didn't provide the integration with a channel manager
It lacked reporting and accounting options
Overall, the features were very limited and restrictive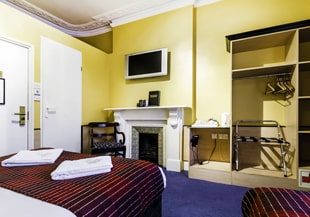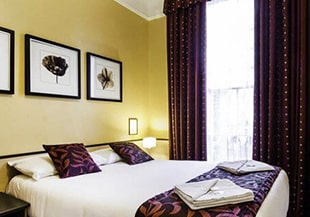 Solution
The management at Tudor Court started looking for a system that could address their challenges. This is when they discovered Hotelogix cloud-based PMS which helped them with an easier and more effective way of managing their hotel. Being a cloud-based PMS, Hotelogix addressed all the issues that come with legacy systems, for example- data security and backup, remote access to data, and real-time updates, etc. Some of the other solutions offered by Hotelogix were:
Ease of implementation
Limitless potential to scale their business
Real-time two-way connect between the PMS and Channel Manager
Comprehensive accounting and reporting feature
Its ability to handle heavy volume of work during peak seasons
Results
Tudor Court has been using the Hotelogix PMS for about a year now. In these months, they have managed to save numerous man-hours, something that they could never afford previously. They use this valuable time to build marketing and guest engagement strategies. They have also witnessed the following, since implementing Hotelogix:
40% increase in revenue
Zero overbooking
Over 30% increase in bookings via OTAs
10% increase in direct bookings
Zero operational errors