Chile's Reyall Boutique Hotel switches to Hotelogix PMS to see a 10% uptick in revenue, direct & web bookings
"With Hotelogix, we have been successful in eliminating the overbooking hassle. Also, with the Management Dashboard keeping us updated on all key hotel-related data, we can now stay on top of things regardless of where we are. I highly recommend Hotelogix to anyone who is on the hunt for a Hotel Property Management System"
- Jaime Salamanca, Manager,
Reyall Boutique Hotel
About Reyall Boutique Hotel
Located in Santiago, Reyall Boutique Hotel is within 2 kms from Vivo Panaramica and the Costanera Centre. The property is smoke-free and features a sauna, a fitness centre and also a library. A popular pick for tourists from around the world, Reyall Boutique Hotel is a recipient of the 'TripAdvisor Certificate of Excellence' for the year 2018.
Scenario and Challenges
Prior to Hotelogix Property Management Software, the management at Hotel Reyall carried out their operations manually. But this set up came with some challenges which they had not anticipated.
Some of these challenges were:
They couldn't connect to their online audiences through OTAs, due to the absence of a channel manager
The manual dependency for everyday tasks was exhausting and time-consuming
Staff productivity and efficiency was compromised
The fear of losing data was immense
They didn't have a one-view glance of all their business KPIs
They realized that handling things manually was proving to be more expensive than they had imagined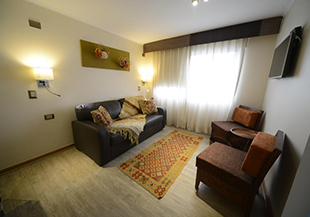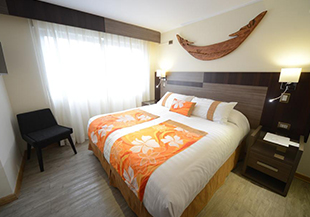 Solution
Upon realizing that handling operations of the property manually wasn't doing them much good, the management at Hotel Reyall decided to move to a cloud-based Property Management System.
After carefully taking into consideration all their business requirements, they assessed multiple PMSs before finally opting for Hotelogix.
The decision to move their operations to the Hotelogix Hotel PMS was taken as the system addressed all their challenges efficiently, with the following solutions:
Channel Manager connect allowing real-time update of inventory & rooms on OTAs
Complete automation of hotel's daily operations
Uncompromised data security
Management Dashboard to stay on top of the hotel's KPIs
Value for money
Ease of implementation & use
Results
Reyall Boutique Hotel has been successfully using Hotelogix cloud-based Hotel Management Software for since 2016. Over the years they have experienced multiple benefits from the PMS, which has helped them significantly improve the way they manage their business. One of the most important benefits that they have derived from Hotelogix Hotel PMS is that they now have access to all their key hotel-related data in the palm of their hand, anytime-anywhere, thanks to the Management Dashboard feature.
Here are some of the other benefits they have experienced since switching to Hotelogix Hotel PMS:
Overall revenue uptick of 10%
Bookings coming in from OTAs went up by 10%
Numerous man-hours saved, thanks to automation
Sharing his experience with Hotelogix, the Property Manager- Jaime Salamanca, has this to say. "We considered other PMSs like Clerk, etc. before choosing Hotelogix and their Hotel Management Software has helped us in many ways. Their support team is very helpful and is there 24/7/365 to help out with any issue. I highly recommend Hotelogix to anyone on the hunt for a Hotel PMS."