Canada's Queens Hotel switches to Hotelogix cloud PMS; witnesses 20% revenue growth
"Hotelogix is the best cloud-based Hotel system in the market. It offers a lot of features for the price point, which adds value. In terms of reporting, Hotelogix has helped us reduce manual work to a great extent, given how detailed the reports are."

- Bonnie Poon, Director of Operations
Queens Hotel
About Queens Hotel
Queens Hotel is a revitalized historic boutique hotel that offers guests an inviting and comfortable environment to enjoy their stay. With the comfort of modern rooms and amenities perfectly coupled with some vintage touches, the hotel makes for a perfect option for business and leisure travelers alike.
Scenario and Challenges
Originally opened in 1958 as the Queen's Motor Hotel, the boutique hotel used to be a local favorite with a lively bar and restaurant, until they closed their doors in 2015. Upon renovating, the hotel and reopened their doors to guests, the boutique hotel signed up with a cloud-based PMS to run operations.
But the system came with a set of challenges that started impacting their efficiency. Some of the biggest issues they faced with the cloud-based PMS were:
It didn't support unlimited POS outlets
Its features were restrictive and limited, overall
It didn't help them scale their business not did it evolve with their growing business needs
In light of these challenges and their impact on their business, they decided to switch to another cloud-based PMS that better suited their business needs. In their quest to find the best cloud PMS, they reviewed a number of options.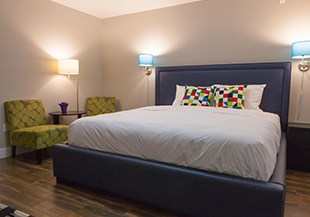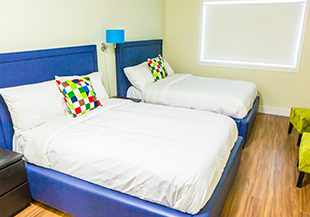 Solution
Speaking on the other systems they evaluated before they found Hotelogix, the Director of Operations Bonnie Poon adds, "Before opting for Hotelogix, we had evaluated other cloud-based property management systems like Ezee, InnQuest and Webrezpro. After thorough review of all these systems, we chose Hotelogix as it best suited our business needs."
The management of Queens Hotel preferred to run their hotel operations on the Hotelogix PMS as it provided the following solutions, alongside bringing great value for money:
Ability to support unlimited POS outlets
Comprehensive reporting and accounting features
Ability to handle heavy volume of work during peak seasons
Channel connect allowing real-time update of inventory and rates across multiple OTAs
Management Dashboard
Ease of implementation and use
Results
The boutique hotel has been using Hotelogix since 2018 and during this period they have successfully overcome several operational bottlenecks they faced with the previous cloud-based PMS.
The favorite feature of cloud PMS for the management of Queens Hotel is reporting. "Be it guest-related or internal data- revenue reports, transaction reports, etc., Hotelogix gives us detailed information in every aspect of our business. They also have an amazingly fast and efficient support team, which is a huge plus."
Here are some results they have witnessed since switching to Hotelogix PMS:
Speaking on how Hotelogix has helped the team at Queens Hotel, Bonnie Poon adds, "In terms of accounting, the reports are so detailed and good that it has helped us reduce manual effort."
The system makes it so much easier for us to capture where guests are coming from OTAs, website, walk-in, call, etc., spending less time to draft the booking sources manually."