Topaz Malta Hotel Boosts Efficiency With Hotelogix
A Quick Look: Being in charge of a large 300+ room property, Alan Arrigo was in need of a modern management system that could help him manage operations and bookings more efficiently. Effectively organizing group reservations was also a priority. Hotelogix registered as the ideal system, providing all the functionalities he was looking for – and at an affordable rate.
About Topaz Malta:
This 326-room property is just a 15-minute walk from the beach and offers its guests a variety of amenities to enjoy as well as comfortable and affordable accommodations. Established in 1987, the hotel is located at the heart of Buggiba – a popular tourist destination in the city. With five floors split across three buildings, the property includes a pub, a restaurant and pizzeria, hairdresser, massage parlor, souvenir shop, and a library with free WiFi available throughout.
Scenario and Challenges:
The hotel was relying on an outdated system for managing bookings and required a lot of manual inputs from the staff while creating bookings, especially group reservations. As a result, the employees would spend a considerable amount of time creating and organizing reservations as all guest information had to be entered manually from telephone and email sources.
With so much time being devoted to managing the system, the 6-person team was often overburdened and not able to properly organize all the incoming information, leaving the property exposed to serious hazards such as double-bookings. Alan needed a solution that could simplify the front desk operations such as creating and organizing reservations, while eliminating the possibility of encountering double-bookings. He also wanted a simple, yet powerful interface that his staff would be able to learn and understand quickly.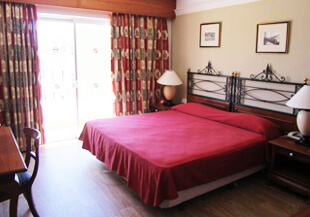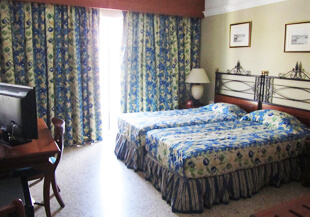 Solution:
After scouring the internet for the ideal system, Alan stumbled across Hotelogix. While most hotel software only catered to a specific department within the hotel, such as the front desk, point-of-sale, or distribution; Hotelogix offered a comprehensive solution with in-built modules for each department within the property.
Alan was impressed by the intelligently designed interface and especially liked the real-time integration to online channels through the channel manager – he could now build his online presence and control his rates on every platform easily from a single screen, while also eliminating double-bookings.
And with its powerful multiple reservation capabilities, the hotel's staff were able to manage large group reservations efficiently and quickly look up the allotted rooms, prices, and so on.
Benefits:
There has been significant improvement in productivity as Hotelogix's Front Desk tool helped to streamline operations such as creating bookings, check-in and so on
Of the original 6 person reservation management staff, only 2 are now needed to manage bookings, with the remaining 4 able to dedicate time to new marketing initiatives
Employees are able to handle large group bookings with ease since all information is hosted on one screen – price, allocated rooms, and group profiles
Rooms can now be distributed on premium OTAs such as Booking.com, Expedia, Agoda and so on, while any changes in room rates or availability can be instantly updated across all channels
"We are a hotel of 320 rooms – quite a big hotel for our country – and we were using a system where we had to enter everything manually. Hotelogix helped streamline our operations with the channel manager and other tools, we used to have 6 people for reservations but now 4 of them are free to work on marketing!"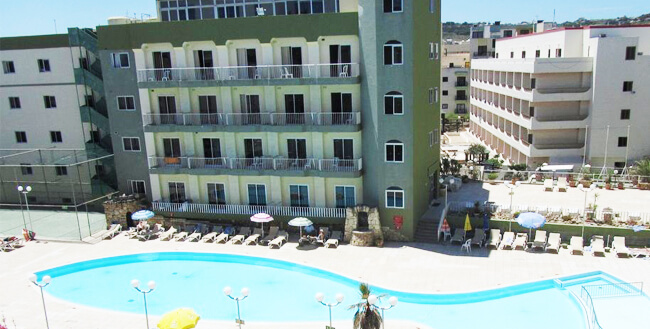 -Alan Arrigo, Topaz Malta Hotel