With the tagline - Peace. Love. Stay., Hotel Dylan embodies the artistic culture and spirit of Woodstock, New York. The boutique hotel features artfully designed rooms, a lawn and leisure amenities.
Being a newly launched hotel, the owner, Paul Covello was starting to find it a tad difficult to communicate on operational issues with his General Manager who would be present in the hotel while he would be away. He decided to find a cloud PMS to solve this problem.
Paul says,
"A cloud based PMS was important for me as I needed to be able to access the system from anywhere and communicate with my General Manager regularly."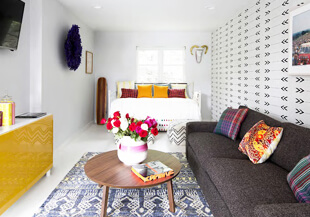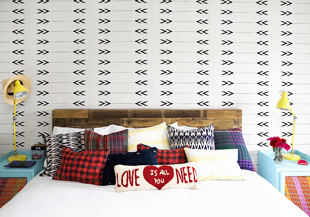 The Selection Process:
Being an artistically designed hotel that paid great attention to details, the owner did not want to compromise on user-friendliness when it came to choosing a cloud PMS. During his research, he evaluated multiple systems but Hotelogix consistently came up as a clear and easy-to-use platform. Paul says, "I did not want just any other system that would have a front desk module but was specifically evaluating 5-6 systems on the basis of user-friendliness and a simplistic interface."

The owner also noticed that one of his competitors was using Hotelogix web booking engine - so, he tried making bookings all the way to the credit card payment on their website and was pretty impressed. While taking the free trial of Hotelogix PMS, he also found the support team to be quick in responding to queries, usually within a couple of hours.

Why Hotelogix?
Hotelogix PMS offered an easy-to-understand and crisp layout. Being a cloud PMS, it also solved the hotel's problem of accessing data from anywhere. The owner was also of strong belief that TripAdvisor was a very big resource for anyone traveling and TripConnect was a discreet way to get the hotel's web searches high without giving high OTA commissions. As he got to know that Hotelogix is a premium partner of TripConnect, he sealed his decision to go ahead with Hotelogix PMS.

"The TripConnect integration was an important addition for my hotel as I believe that getting the customers to cross the finish line right then and there instead of making them go through multiple booking channels makes a lot of sense," says Paul.
Benefits of Hotelogix:
Hotel Dylan has been using Hotelogix for a couple of months now and they have enjoyed significant gains - both measurable and incalculable.

Their direct bookings have seen an upward trend with the integration of web booking engine and TripConnect.

Paul states, "I have experienced incremental revenue benefits, with 10% increase in bookings within a month of implementing TripConnect with Hotelogix."

They find the exhaustive reports that the PMS generates to be extremely helpful as the owner accesses the reservation and financial reports every day to analyze the business.

The most important benefit from them is the ability for the General Manager and the owner to access the system at the same time from any location.