Hotelogix Helps Simplify Hotel Operations and Increases Guest Satisfaction
(A case study of Hotel 32|32, New York City, NY, USA)
A Quick Look: When Hotel 32|32 opened in 2010, General Manager Matthew Werner knew he needed a simple and effective way to manage his front desk operations to ensure his future success. As a new hotelier, he wanted to focus on guest satisfaction and growing the business rather than worrying about complicated IT systems. After getting in touch with Hotelogix, Werner concluded that implementing the PMS would be the best choice for the hotel. The streamlined operations have enabled the front desk staff to provide a higher degree of guest satisfaction.
About Hotel 32|32:
Hotel 32|32 is a luxury boutique hotel located in the heart of the Flatiron-Murray Hill area of Manhattan. The property has 106 rooms total and 10 different room types. This neighborhood is known for its vibrant arts scene and nightlife destinations, as well as its proximity to other famous New York attractions.
Initial Inflexibility:
While working at a different hotel, Werner used a Legacy system that he found rigid and inflexible in its reporting capabilities. Due to limited reporting, Werner was not able to access the information he needed in order to make the best decisions for the business.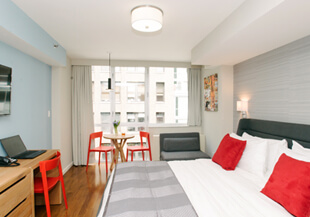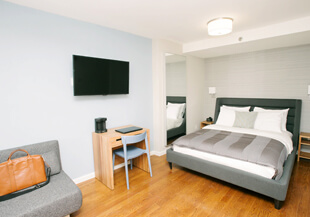 The Selection and Implementation Process – Going Above and Beyond:
After speaking with Aditya, co-Founder and CEO of Hotelogix, Werner and the hotel owner were impressed by the system's flexibility and vast array of features. Once the system was set up, Werner was especially impressed with the high level of customer service and support from the Hotelogix team. As a brand new hotelier, Werner was still adjusting to many aspects of the hospitality industry himself. He relied on the Hotelogix support team to keep his operations running smoothly, and even explains how his service representative "was a part of his hotel's team rather than simply providing outside support," as this representative was able to offer helpful business advice alongside customer support. The support team quickly responded to any issues that the Hotel 32|32 staff faced, understanding that their focus needed to be on their guests rather than IT concerns.
The Results – Increased Transparency and Guest Satisfaction:
With increased reporting flexibility and capability, Werner was able to access key financial information that helped guide future business decisions.
With the audit trail function, Werner is better able to track staff responsibilities and performance.
The Cloud-based system is extremely easy for the front desk staff to learn and use in their day-to-day operations. Werner was able to tailor the Hotelogix platform to fit the hotel's specific needs, creating an intuitive and logical user experience for his staff: "We were very happy that the Hotelogix system fit our hotel's exact specifications. This has made operations much simpler and more intuitive for everyone involved," explains Werner.
Using the Hotelogix PMS, Hotel 32|32 has reduced the number of guest complaints and increased the number of positive reviews for their property on TripAdvisor.
By increasing guest satisfaction and decreasing the need to offer discounts on services, Hotel 32|32 has been able to save more revenue.

"Our staff is now better able to serve our guests, and this has been reflected in the higher number of positive reviews we have received on TripAdvisor. We would definitely recommend Hotelogix to any property looking for an easy-to-use management solution."
-Matthew Werner, General Manager