Pikes Peak Resort, USA, adopts Hotelogix; achieves 10% revenue growth & overcomes overbooking
"The software really helped in eliminating many manual steps and in bringing together all the processes. One of the most important features for us in the Hotelogix PMS is that our guest data is stored in the system allowing easy access."

- Gary Bieske, Owner
Pikes Peak Resort
About Pikes Peak Resort
Situated 7800 feet above sea level, Pikes Peak Resort is the ultimate getaway for anyone who is looking to escape from the hustle and bustle of the city. It is a 160 acre mountain ranch surrounded by the Pike National Forest. The ranch has an abundance of wildlife and is perfect for anyone seeking luxury in the wilderness.
Scenario and Challenges
Pikes Peak Resort had been handling hotel operations using an on-premise system, initially. However, with time, they witnessed issues that they couldn't ignore. Some of the challenges posed by the on-premise system were
It didn't support integration with a channel manager
Working on it was time-consuming as it demanded a lot of manual intervention
Report creation and accounting were becoming tedious
No remote access to monitor their hotel data on the go
Increased scope for error due to manual dependency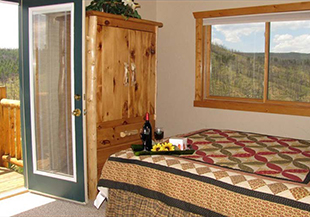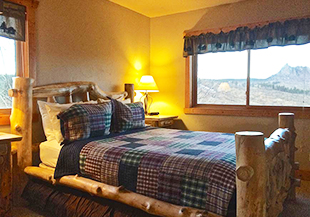 Solution
Upon deciding to adopt a cloud-based Property Management System, the management at Pikes Peak Resort chose to give Hotelogix a try. After carefully evaluating its capabilities, they decided to implement Hotelogix.
Some of the solutions that drove this decision of theirs were:
Channel manager integration allowing real-time flow of inventory and rates between PMS & OTAs
Automation-led efficiency and streamlining of operational activities
Numerous man-hours saved, thanks to automation of daily operations
Comprehensive reporting and accounting features
Anytime-anywhere access to hotel data to monitor business even while on the go
Results
The Colorado-based resort has been using the Hotelogix Property Management System since 2018, and in this period, they have overcome several challenges they used to face previously.
With a cloud-based PMS now assisting them in managing their daily operations, they have been successful in streamlining several processes. Also, since online inventory distribution and rates are updated in real-time, they have successfully overcome overbooking issues.
Here are some of the other crucial results they have witnessed since implementing Hotelogix PMS:
10% increase in revenue
10% increase in OTA bookings
10% increase in direct bookings
Numerous man-hours saved every week
No more manual errors, thanks to automation
Happy with the 24/7 support offered by Hotelogix, Gary Bieske, owner of Pikes Peak Resort says, "We also appreciate the excellent support offered by them. Their support team was over the top in taking care of the implementation process and they continue to be there even after going live."