Hotelogix PMS simplified reservations and room distribution
(A case study of Hotel Arqueologo, Cucso, Peru)
A Quick Look:
The hotel was managing their day-to-day operations using spreadsheets and faced a difficult time due to the manual management process. Once they implemented Hotelogix PMS, it streamlined their operations in a more efficient and cost effective manner, which encouraged them to also purchase the distribution system. Hotelogix's SiteMinder integration made it easier for the hotel to streamline their room distribution on channels. This helped them save time and avoid overbookings. The hotel could also save a lot of money on IT infrastructure and support with Hotelogix's solution.
About Hotel Arqueologo
Hotel Arqueologo is a small artistic 3 star hotel with 18 rooms, located in downtown Cusco, Peru. The quaint hotel is a five minute walk from the main square, in the ancient devout neighbourhood of San Blas with narrow streets, Inca walls, colonial balconies and baroque style chapels. It is a hotel full of character, beautiful decoration, and with all the amenities necessary to make one feel at home. Hotel Arqueologo offers a restaurant, a bar and free internet services.
The Challenges:
The administration of Hotel Arqueologo was earlier using only spreadsheets to manage their daily operations, reporting, housekeeping and reservations. Due to the manual management process, the hotel had a tough time managing and checking reservations, room availability and tracking their payments. Hotel Arqueologo also had a difficult time distributing their rooms on OTAs and juggling room inventory across their various distribution channels.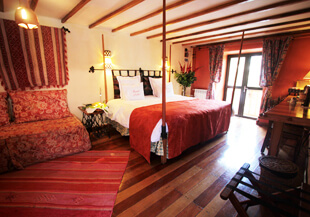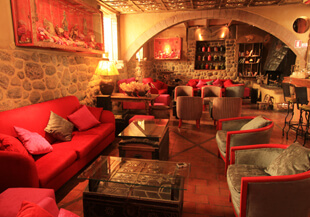 Why Hotelogix?
Hotel Arqueologo implemented Hotelogix PMS in June 2013 to streamline their operations in a more efficient and cost effective manner. They also chose the Hotelogix distribution system and they are now able to organize their distribution through SiteMinder.
Main Benefits of Hotelogix:
Hotelogix PMS, being integrated with SiteMinder made room distribution easier and effective for the hotel while streamlining operations. This helped them save time by not having to make manual bookings in the system and avoid overbookings. The PMS also allowed them to organize and check all reservations made over different periods, manage room inventory, track payments, and check room availability in real time. The reporting system enabled the hotel to improve their Risk Management by accelerating the process in checking accurate monthly revenues. By implementing Hotelogix PMS, Hotel Arqueologo also saved costs on IT infrastructure and support.
Hotelogix Support:
Hotel Arqueologo has been highly satisfied with Hotelogix's 24/7 support that patiently helped them with all their queries.
A very important aspect was the 24/7 availability of Hotelogix's Support Team, where we could pose our queries and get resolution at any time.
Joel Evrard, General Manager, Hotel Arqueologo