Canada's Luxus Boutique Hotel switches to Hotelogix, overcomes overbooking and enjoys revenue growth of 10%
"I've been in the hospitality industry for over 30 years now. And I've used plenty of software at different branded hotels. I can guarantee you that Hotelogix is the easiest software I've used. I give their support team a perfect 10 for always being there & promptly delivering whatever is promised!"


- Chris Woodley, General Manager
The Luxus Boutique Hotel
About The Luxus Boutique Hotel
The Luxus Boutique Hotel makes for the perfect choice for anyone looking for a luxurious getaway, with every room capturing the view of the St. John's Harbor Narrows, a fitness centre, a highly recommended lounge, plush interiors, a café, walk-in closets in the rooms, etc.
The hotel is a short walk away from most of the local attractions in the area and just 7 km away from the St. John's airport.
The boutique hotel has impeccable ratings and impressive reviews on all major travel review sites, which vouch for the fact that they deliver on their promise of 'above the ordinary'.
Scenario and Challenges
It isn't uncommon for small boutique hotels to run their operations manually, initially. And this was the case with Luxus, as well. The general assumption is that managing a hotel with just a few rooms shouldn't be that big a problem. However, this notion is far from true as irrespective of size, the demands and challenges of hotel management are consistent to all hotels.
The management at Luxus were quick to realize that manually managing the hotel was not a sustainable solution.
They couldn't keep up with the business demands and faced other challenges such as:
They couldn't access the hotel's data on the go. They had to be present physically to know what was going on
They faced a lot of overbooking and double-booking issues
Online distribution of inventory was not an option as they were not connected to a channel manager
Daily operations were time-consuming and exhausting as everything was done manually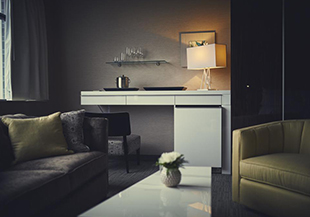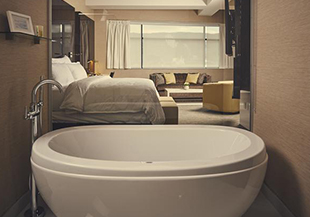 Solution
Keeping these challenges in mind, the management at Luxus Boutique Hotel decided to switch their operations to the cloud. They were convinced that Hotelogix PMS was the best solution for them, based on the following offerings:
Cloud-based PMS meant that they could access it anytime-anywhereChannel Manager
The Mobile Hotel app empowered them to manage their hotel using their smartphone
Channel Manager integration allowed them to distribute better and avoid overbooking
24/7 Support ensured that any and all issues were addressed instantly
Results
Since Luxus Boutique Hotel switched to the cloud with Hotelogix in 2017, their online inventory distribution process has been automated. And with real-time flow of updates between OTAs and the PMS (and vice versa), they have successfully overcome overbooking hassles.
Here's what the General Manager of the property, Chris Woodley, has to say. "Updating OTAs happens instantly now and so, we don't have an issue with overbooking through these channels. This comes as a great advantage for us, as we only have 6 suites at our hotel."
Here are some of the results they've seen with Hotelogix:
10% increase in revenue
20% increase in OTA bookings
Numerous man-hours saved weekly