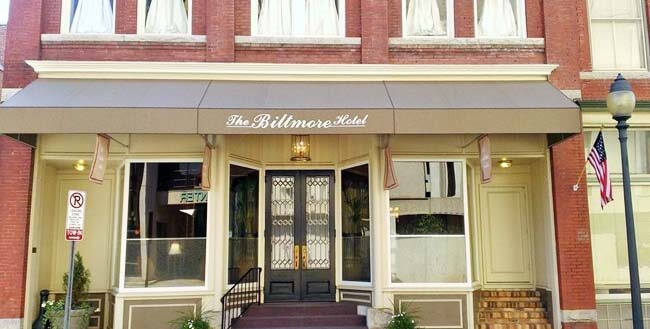 Biltmore Greensboro Cuts Costs While Increasing Bookings
A Quick Look: General Manager Brian Coleman was looking for a property management system (PMS) and channel management solution for his hotel. His previous system was proving to be too costly, and did not provide all the features he needed for effective management. After implementing a combined Hotelogix PMS/GDS solution, he was very pleased to see his bookings increase along with decreased operational costs.
About Biltmore Greensboro:
The Biltmore Greensboro is a historic boutique hotel located in the heart of downtown Greensboro, North Carolina. It is a 26-room property that caters to both business and leisure travelers, and the staff takes pride in their 113 years of history in the region.
Scenario and Challenges:
Brian Coleman, General Manager of the Biltmore Greensboro Hotel, was previously using a different property management system (PMS) that was separate from his global distribution system (GDS). Over time, he found this combination to be antiquated and not functioning as it needed to in order to best suit his property. He also found the fees for these systems to be very high, and was looking to cut down on his operational costs.
Solution:
The property's IT specialist conducted an online search for a system that would be more effective and affordable for their property. During the search, he determined that a Cloud-based system would keep their data more secure and would also be PCI approved. After considering some other systems as well, Coleman and his IT specialist decided that Hotelogix was the best choice for their property as it addressed all of the property's needs and provided an all-in-one PMS and GDS combination for an excellent price.
Benefits:
Since implementing Hotelogix, Coleman has been impressed by a variety of benefits:
He was previously paying thousands of dollars in commission fees each year, since implementing Hotelogix he has cut that number in half.


His property is technologically more up-to-date.


He has seen an increase in bookings, which keep his staff busy attending to the influx of guests staying at his property.