Four Properties Of Enable Hospitality, Philippines Turns To Hotelogix To Simply The Operations And Boost Revenue
(Case Study of the 4 properties of Enable Hospitality – Hotel Centro, 24H Apartment Hotel, Azalea Residences, and One Greenbelt Hotel)
A Quick Look: Enable Hospitality introduced four hotels to Hotelogix that experienced scarcity of budget and manpower. These Philippines-based properties were looking for an affordable hotel management system software to manage their hotels and found Hotelogix to be apt in terms of budget and functionalities. Hotelogix setup was done within 48 hours and the staff was provided training through live chat and video tutorials which made it easier for them to understand the process.
About Enable Hospitality
Enable Hospitality Inc, a hotel management strategist and consulting firm in the Philippines introduced 4 Filipino hotels to the Hotelogix solutions:
Hotel Centro, in Puerto Princes, is the city's top hotel for business travellers and tourists. Built-in honour of the island's great ecological diversity and pristine beauty, Hotel Centro comes to life in a sprawling 1.2 hectares of wide-open habitat. One of the newest hotels in Puerto Princesa, all of Hotel Centro's modern-classic designed guest rooms, banquet rooms and hotel facilities, and amenities have been built with the guest's comfort and excellent service in mind
24H Apartment Hotel in Makati is a budget hotel offering affordable accommodation. The hotel offers big apartment rooms with kitchen facilities as well as compact studio rooms. The USP of the hotel is that the guest would not be compelled to the standard 2pm check-in and noon check-out time. They are guaranteed a 24 hour stay which begins from their time of check in.
Azalea Residences in Baguio city is a premier vacation club that aspires to give its members, holiday ownership with world class facilities at the fraction of the cost.
One Greenbelt Hotel located in the CBD of Makati city is a modern hotel offering affordable accommodations.
Main Concern And Challenges:
Enable Hospitality Inc. required the commissioning of a Hotel PMS for its Philippines' properties that was affordable, didn't require any extra hardware installation or strong IT talent, since that is a scarcity in many of the Filipino cities, and something that was easy to learn as well as teach. Most of the hotels mentioned above are small properties with limited budgets and manpower so they needed a PMS which can help manage the challenges faced by them. Staff turnover is extremely high amongst the small and mid-sized properties in the Philippines since most of them want to work with the bigger chains of hotels, therefore the hotels have to compromise and hire graduates fresh out of college.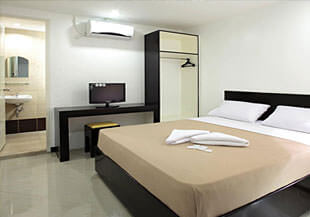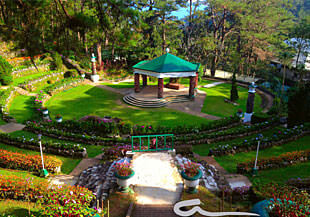 Since Hotel Centrois a big property, here they were even prepared and willing to invest in servers and the required operating equipment to run a traditional hotel software, however, the talent required to run, manage and maintain the hardware was not available in the island. The Philippines is an archipelago composed of 7,107 islands. Palawan, as one of the islands, apparently did not have the IT talent required to manage the IT hardware investment. They even opted to hire from the capital city Manila, but the talents were not open to relocating to another location and the pay structure was comparatively higher in the capital city Manila. They tried pirating from Chain hotels, but still, the pay structures and the comfort of being in a chain hotel cannot be matched by a starting independent, non-chain affiliated hotel.
At 24H, it was all about the budget. They had difficulties in acquiring the budget to commission a good traditional PMS and before Hotelogix they had to make do with a manual system.
For Azalea Residences, they required a PMS, which would be easy to teach and use, to contracted third party staff especially since they needed to consider any training fees incurred, and with the contractual staff there were chances of extremely high staff turnover.
One Greenbelt Hotel was a challenge from the beginning, the project was extremely delayed and the owner requested that the hotel opening preparations were to be done only 20 days before opening to save on labour costs. It was important that a powerful, easy to install, teach, learn and use PMS be commissioned.
Cloud-based technology and Hotelogix was the perfect solution for all these properties since all the above addressed challenges and obstacles could be addressed and overcome. A bonus was that Hotelogix was the only PMS that services the Philippines, the other options that they contemplated could not support the needs of their clients.
Selection Process
Enable Hospitality, Philippines considered 7 other cloud-based hotel system as well as local customized hotel PMS before Hotelogix emerged as their choice of product.
All of their options were extensively screened through an intensive criteria list which covered over 160 points under the headings of Front Desk, Points of Sales, Finance and Admin.
Why Hotelogix?
According to Patrick Favoreal, CEO Enable Hospitality, "Hotelogix handled our inquiry with our best interest in mind. As advanced PMS users, we subjected Hotelogix to a long decision criteria list which they passed with extremely high numbers."
They found that Hotelogix was more powerful, efficient and had a great reporting system. Enable Hospitality had some doubts with regard to Cloud-based solutions, but after using the software for more than 2 years, they have never faced any unscheduled downtime.
Implementation
Mr Patrick was most impressed with the implementation and training required for using Hotelogix: "It was the easiest implementation we have ever done. We were able to set-up in 48 hours, trained staff in 3 days, and checked upon them for the next 3 weeks just to make sure the software was used correctly. The good thing about Hotelogix is, the staff at hotels can get guidance and learn on their own through the online chat service and online video tutorials."