Bali's Umasari Rice Terrace Villa implements Hotelogix PMS; enjoys a spike of 20% in revenue and 10% in direct bookings
"We had considered a few other cloud-based systems like Little Hotelier, etc. prior to finalizing Hotelogix. This cloud-based PMS has helped us immensely in automation, online inventory distribution and a lot more. Thanks to the Management Dashboard feature, we now have access to all crucial hotel data in the palm of our hands- literally anytime, anywhere."
Ketut Ginastra, Managing Director
Umasari Rice Terrace Villa
About Umasari Rice Terrace Villa
Umasari Rice Terrace Villa is a 11-room hotel, located in Tabanan, Bali. Set in a picturesque location in Mengwi, Umasari makes for an ideal couple's getaway hotel. With a garden view from every room, this property is rated highly for 'best value in Tabanan'.
Scenario and Challenges
Prior to implementing Hotelogix, Umasari Rice Terrace Villa carried out all their hotel operations manually. The most obvious challenge they faced with this arrangement was their operational inefficiency, as processes that could easily be automated still relied heavily on manual effort.
Aside from this, they also have several implied challenges, like:
They couldn't connect their POSs to a single, unified system
Their data security was under threat
They didn't have a single-view of all hotel-related data
Online distribution of inventory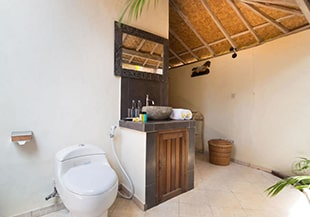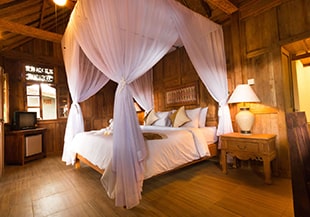 Solution
After reviewing a few cloud-based PMSs, the management at Umasari decided to go ahead with Hotelogix. They preferred working with Hotelogix since it provided them with the following solutions:
Complete automation of the hotel's everyday operations
Option to connect unlimited POSs to the PMS
Uncompromised data security
Management Dashboard
Online inventory distribution
24/7 live support to address issues in real-time
Results
Umasari Rice Terrace Villa has been using Hotelogix for almost a year now. In this short span of time, not only have they automated several processes but also witnessed significant upticks in several KPIs.
Thanks to automation, they have attained great operational efficiency, especially in the reception and restaurant departments.
Here is a glimpse of the progress they have made, since implementing Hotelogix:
20% increase in revenue
10% increase in OTA bookings
10% increase in direct bookings from website
Significant decline in overbooking