Mexico's Emotion Tulum Hotel adopts Hotelogix PMS; sees a 30% spike in OTA bookings
"Hotelogix has helped us immensely in automating inventory and rate updates across OTAs. We have witnessed a 30% increase in our OTA bookings and a 20% increase in revenue, since switching to their cloud PMS. I highly recommend Hotelogix PMS, as I sincerely believe that they have been a very good hotel management partner for us."
Antonio Paparella, Managing Director
Emotion Tulum Hotel and Hostal
About Emotion Tulum Hotel & Hostal
Situated in the diving and snorkeling hub of Mexico's Tulum, Emotion Tulum Hotel & Hostal is a pet-friendly property that is a popular choice among budget travelers. They are rated across multiple hotel booking and review sites as an ideal choice for couples traveling on a budget. Located centrally, several tourist attractions are easily accessible from the property.
Scenario and Challenges
Prior to using Hotelogix, Emotion Tulum Hotel and Hostal had been managing their property manually. This gave rise to several operational roadblocks which, in turn, started having a negative impact on their revenue.
Some of the crucial challenges they faced while manually managing their hotel were
Staff hiring and training expenses
Operational efficiency was severely compromised
No remote access to hotel's data
Managing accounts was very demanding
Generating reports was also a herculean task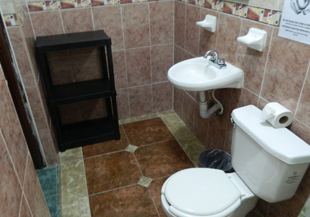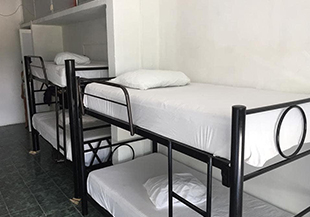 Solution
Considering the jeopardy posed by manual operations, the management at Emotion Tulum Hotel and Hostal decided to turn things around by moving to a cloud-based Property Management System. This is when they reviewed a few cloud-based PMSs and decided to adopt Hotelogix.
They chose Hotelogix as it was the only system that fit their exact business requirements. Some of the solutions offered by the cloud PMS were:
Value for money
Automation of hotel's daily operations
Anytime-anywhere access to all hotel-related data
Easy and real-time update of rates and inventory across OTAs
User-friendly accounting feature
Comprehensive Reporting feature
Another important factor for the management to opt for Hotelogix cloud PMS was its ease of implementation and use.
Results
Emotion Tulum Hotel and Hostal have been using Hotelogix cloud PMS for over three years now. They have come a long way from when they handled operations manually, in terms of efficiency.
Here are some of the other key results they have seen since switching to Hotelogix:
20% increase in revenue
30% increase in OTA bookings
10% increase in direct bookings
Round-the-clock support
Complete automation of daily operations
Emotion Tulum Hotel and Hostal have undergone a tremendous transformation in the way they manage their day-to-day operations. With the number of man-hours saved with automation, they now have the luxury of focusing on refining other key aspects of their business such as guest experience, online reputation, etc.
Speaking on how Hotelogix helped them transform the inflow of bookings from OTAs, Antonio adds, "We are extremely relieved now that we don't have to manually log in and out of OTAs to updates inventory and rates several times a day. The automation of this task has been extremely helpful for us. We now utilize that time to improve other areas of our business operations."