Brazil's La Alhambra Apart Hotel enjoys 30% increase in OTA bookings, thanks to Hotelogix
"It was imperative for us to have a cloud-based PMS in place since I live in Argentina and my hotel is based in Brazil. Thanks to Hotelogix, I can now access the system from anywhere in the world. Our biggest boon has been the automation of online distribution that came with the channel manager integration."

- Gaston Olcese, Owner
La Alhambra Apart Hotel
About La Alhambra Apart Hotel
La Alhambra Apart Hotel is a family-run business that has been serving guests for the last twenty years. Gaston Olcese, the owner, has been in-charge of the business since 2005, investing in its upkeep and giving the property the best of his attention.
This 27-room property is located less than a minute away from the Cachoeira do Bom Jesus Beach, offering complete accommodation with garden views, with free Wi-Fi and free parking. Canasvieiras Beach is 5 km from La Alhambra. Florianópolis' city center is 25 km from the property.
Scenario and Challenges
La Alhambra Apart Hotel ran their day to day operations on their own in-house, on-premise Property Management System, which helped them manage reservations. But given that it was a very basic application, the system came with its own set of challenges, like:
It couldn't allow the channel manager integration
This prevented them from communicating with OTAs in real-time
This further exaggerated their overbooking issues
The system was heavily time-consuming and cumbersome for the staff
They couldn't remote access the system as it was not on the cloud
Considering that the owner Gaston Olcese lives in Argentina but the property is located in Brazil, they could no longer afford to manage their operations on their system. That's when they began looking for a cloud-based PMS.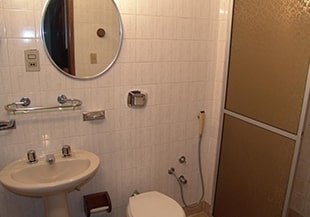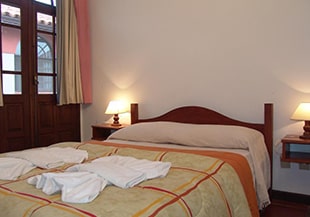 Solution
After reviewing and testing multiple PMSs, La Alhambra chose Hotelogix as it presented them with exactly what they had in mind and which met all their requirements perfectly. Another factor that convinced them about the Hotelogix PMS was its simplicity and ease of use.
With Hotelogix, they could now:
Access all hotel-related data anytime-anywhere
Integrate with Channel Manager
Use the Mobile hotel App for better efficiency
Automate rate & inventory updates across OTAs in real-time
Results
La Alhambra Apart Hotel has been using Hotelogix cloud-based PMS for over three years now. In this period, they have attained a much greater efficiency in their operations as well as with their online distribution of inventory and rates.
Over the last three years, apart from saving numerous man-hours weekly, they have also successfully managed to: