The Results - Increased Occupancy & Streamlined Operations
Hotelogix FrontDesk module is enabling Bond Hotel staff to book rooms, change rates, upgrade rooms and manage transactions with a simple right click, and drag and drop.
Hotelogix's integrated rate manager automatically assigns rates based on the length of stay. Based on the demand in the local area for long term lodging, Purkiss converted the apartment complex to an extended stay hotel.
With Hotelogix, the property is communicating rates and room availability live across all channels. When a reservation is created or cancelled on one channel, the room inventory gets automatically updated across all the channels.
With consistent rates updated in real-time, the property maintains rate parity across all channels.
The property is now enjoying maximum occupancy because Hotelogix is capturing reservations, earlier lost through the manual process.
"Today, occupancy remains steady at 95 percent, thanks to Hotelogix. I prefer to leave the technology to the experts so I can stay focused on my staff and guests."

Jason Purkiss, Owner, The Bond Hotel & Extended Stay

Note: Hotelogix is now offering Freemium - a Free Forever PMS plan. Click here for more details.
At a Glance
Bond Hotel & Extended Stay
Boise, Idaho, USA
Easy-to-use System
Online Distribution
Remote Performance Monitoring
Data Backup
Hotelogix has adapted to our quick growth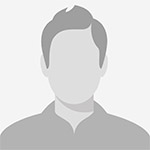 We used pen, paper and Excel to run the business. We were drawn to Hotelogix because of its cloud based capabilities and simplicity. We are more organized now - the ability to have several users on multiple computers with FrontDesk active really makes a difference. The direct channel manager connection has really simplified the process for us.
Sardor Umarov
Owner, The Exchange Hotel, Memphis