Kilifi Maghreb seeks modern, cloud based PMS to streamline their operations and reservation management
A Quick Look: Initially, when Kilifi Maghreb started operations, they faced real difficulties to manage bookings manually and maintained data in excel sheets led to significant errors. They realised that manual ways of managing their property will only dampen their business growth and they started looking for better inventory management. Kilifi Maghreb found Hotelogix to be a perfect fit to match their property requirements and has been using it since September 2016.
About Kilifi Maghreb:
Set in lush tropical gardens with modern amenities and tastefully decorated interiors, Kilifi Maghreb offers cool, comfortable surroundings, perfect for spending time to read on afternoon, a swim or alfresco dining. The property is perfect for honeymooning, partying, enjoying coastal home-made meals or just getting away. An 8 year old property with 19 rooms, it offers a mesmerizing view with a lot to explore in the Kenyan coast - be it world recognized bio-diversity sites or the ancient ruins or one of the few remaining tropical forests.
Scenario and Challenges:
To thrive in an increasingly online world of hospitality technology, the hotel realized they needed to migrate from manual processes (MS excel sheet) to more advanced operational systems. Not only this, Kilifi Maghreb was struggling to efficiently manage reservations especially during peak seasons, the reason being over booking and inefficient reservation management system. The staff were unable to keep track of bookings, past transactions, and didn't know how much they owed back to the customers. So, they had to dig up invoices which made the task tedious and came with a high error margin.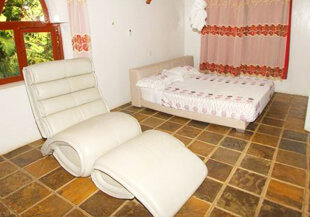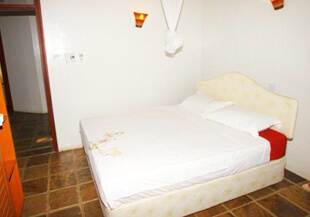 Solution:
"As we evolved, we wanted to ensure that we have everything, particularly our operations streamlined and automated," says Brenda Majanja, Director at Kilifi Maghreb. Spearheading the search for a new PMS, Brenda looked for a system which can meet the core challenge of 'inefficiency'. Since the staff was missing emails from clients (as they were largely occupied in managing reservations) and payment issues were cropping up, the hotel required a one stop solution to manage all aspects of hotel operations. Before adopting Hotelogix, the hotel was not using any 'well developed' software. Since their most of the resources were deployed in managing different areas of property, it only resulted in poor guest experience. All these issues combined, led Kilifi Maghreb to look for something new and that's how they got to know about Hotelogix (through online search).
Upon further examination and after evaluating several PMS options, Brenda found that Hotelogix is the ideal match for her business needs. "I started exploring the likes of PMS providers but finally decided on Hotelogix," marks Brenda. She took the trial and was convinced with week. "Thanks to Hotelogix, moving to cloud based PMS was easy. The system is simple to learn and customer support is exceptional," she comments. "We were impressed by the simple pricing and the way in which the software was showcased to us by the product expert."
The results:
Brenda knew she wanted a fully cloud based system so that she is not constrained by the limitations of manual processes. Designed to be fully user friendly, intuitive and flexible enough for individual property needs, the hotel was able to find all important features in one robust platform. The hotel switched to Hotelogix, cloud based PMS provider in September 2016 to manage their inventory and reservations allowing their staff to focus on other departments and ensure standards across the board are met. After using Hotelogix for about six months now, the hotel's occupancy (as they are able to manage reservations efficiently and simultaneously offer special discounts) has reached new heights while saving time enormously. "Tasks that would take half a day to compile / compute are now done in a matter of minutes. This means more time for staff to spend with guests," notes Brenda.
The hotel can now easily manage rates and offer discounts as and when needed. "Rate management is a cakewalk. I no longer sit with calculators or excel sheets to set and optimize rates across the property," Brenda ends. Commenting on the PMS app that Hotelogix provides Brenda said, "It's fantastic! Reservation is so easy to carry out and working on it is amazing!"