Biltmore Greensboro Hotel, USA, enjoys 40% increase in both revenue and direct bookings with Hotelogix
"Thanks to Hotelogix, our operating costs have come down drastically since we've cut down on commissions, labor and overall reservation costs. We no longer have to worry if every single OTA is up-to-date and properly connected, nor about entering reports manually. Hotelogix has also helped us conquer the overbooking problem. Their support team is always present and happy to help us out, regardless of what the issue is, or what time it is!"
Brian Coleman, General Manager
Biltmore Greensboro Hotel
About Biltmore Greensboro Hotel
Opened in 1903, the Biltmore Greensboro Hotel is a 3-star boutique hotel with 26 rooms. Located in downtown Greensboro, this pet friendly hotel is walking distance away from some of the popular local attractions.
Scenario and Challenges
Prior to using Hotelogix, the Biltmore Hotel was using an on-premise system to manage the hotel's daily operations. This system proved to be highly cumbersome for the hotel as they faced a lot of challenges, such as:
They couldn't integrate with a channel manager
There were restrictions on the number of POSs connections
Limited features which was heavily dependent on manual intervention
The system was proving to be extremely expensive
Remote access to hotel's data was not an option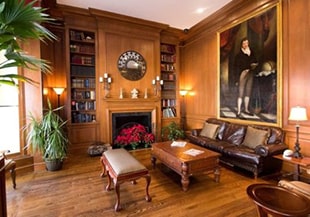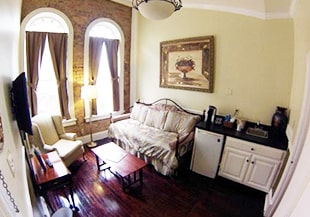 Solution
Speaking on the transition from the on-premise to Hotelogix PMS, Brian said, "When we decided to move to the cloud, we had reviewed few other systems like Opera and Cloudbeds. But after very careful consideration of our hotel's evolving needs and some other vital factors, we chose Hotelogix. We are happy we made the right choice."
The hotel's management was impressed with ease of implementation and use that Hotelogix offered. Some of the other prominent solutions that Hotelogix delivered upon were:
Channel connect allowing real-time updates of inventory & rates across OTAs
Automation of daily operations requiring minimal manual intervention
Management Dashboard
Comprehensive accounting and reporting features
Results
Biltmore Greensboro Hotel has been using Hotelogix for over three years. In these years, they have completely overcome the nagging problem of overbooking that they faced with the previous system. They have also found that distributing on OTAs is simple, as the channel manager handles this with perfection and in real-time.
No longer do they have to go through the process of signing in to OTAs, updating rate & inventory, signing out manually, several times a day. This has also given them the luxury of time, which they can now spend on building guest relations.
Since implementing Hotelogix, the boutique hotel has witnessed a number of benefits, like:
40% increase in revenue
40% increase in direct bookings
20% increase in OTA bookings
Zero overbooking in over three years
Numerous man-hours saved per-week, thanks to automation
Easy, error-free distribution on OTAs, thanks to the channel manager
Anytime, anywhere access to hotel data, to take timely and informed decisions