Hotelogix helps the Sands Beach Resort to automate and streamline hotel operations and maximize revenue.
A Quick Look: The management team at The Sands Beach Resort was quick to realize the growing importance of using the right technology to enhance guest experience, maximize revenue and improve operational efficiencies. They understood that hospitality technology is no longer a "nice to have," but rather a "must have" to increase their bottom line. To stay ahead of the curve, they required a comprehensive cloud-based Property Management Solution (PMS) that would manage and drive more bookings, and eventually, revenue. They decided to explore the benefits of cloud by opting for Hotelogix. The Sands Beach Resort is now able to automate all hotel operations while significantly streamlining their staff's time.
About The Sands Beach Resort:
The Sands Beach Resort is situated in Dongwe in the Zanzibar region, Tanzania. It is a 20-rooms beach resort located on the island of Zanzibar off the coast of Tanzania.
Scenario and Challenges:
Sara Hemed, Operations Manager, The Sands Beach Resort, from her previous experience with other hotel companies, recommended Hotelogix as a multi-function system to efficiently manage hotel operations. After successfully switching 8 hotels over to Hotelogix, she was more than convinced that her new hotel property should start using Hotelogix, right from day one.

Sara wanted to avoid expensive manual errors, double bookings and missed reservation using Hotelogix real-time 2-way integration with OTAs and channel managers. After facing multiple challenges in the past to manage hotel operations, Sara and her team knew they needed an automatic cloud hosted system that is not limited by functionality.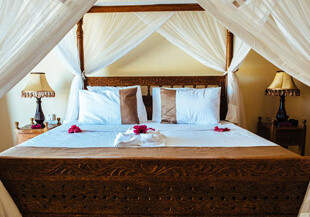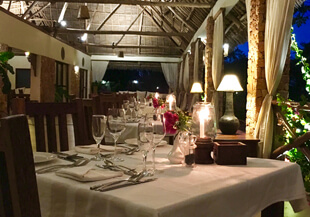 Solution:
"We looked at several hotel management software before zeroing down to Hotelogix. We couldn't find a robust, well-rounded and simplified solution as good as this," says Sara. "I was familiar with the intelligently designed interface and best-in-class features that Hotelogix offers to its customers (in my previous hotel company, we had Hotelogix as our preferred hospitality technology partner). Hotelogix fit the bill on all the points we needed. I worked successfully with it for over a year before recommending it to the new hotel property. There's no looking back!"

Sara was really impressed by the email confirmation feature, the ease of making reservations, feeding in rates, and moving any bookings on the chart. "Hotelogix has allowed us to speed up processes, review our performance and maximize revenue opportunities."
The results:
"Hotelogix has proved to be invaluable for us. It has helped us to generate better revenues." Also, the hotel staff are also saving time and using the same on improving their guest experience and overall efficiency. "It is extremely easy to streamline day-to-day hotel functions and the staff is benefitting from the flexibility of accessing the system from anywhere, anytime."

Commenting on Hotelogix support team, Sara says the issues are promptly resolved within an hour or so. "I would highly recommend any hotelier in the East African region to consider using Hotelogix as a full-service hotel management system. If used to full capacity, you would be amazed at the capabilities to streamline your booking, reservation and hotel operation procedures," she concludes.