Hotelogix helps Akinon move to the cloud and improve hotel revenue through robust channel management
A Quick Look: After using application-based PMS systems for years, the management at Akinon Resort decided to move to cloud solution as it better suited their needs. Unfortunately, the existing PMS was not meeting the busy property's growing requirements. Prior to Hotelogix, Akinon Resort was struggling with the manual processing of bookings on platforms such as Booking.com, AirBnb and updating the same on their website. This required deployment of countless resources and were prone to errors that resulted in overbookings or loss of bookings. The resort owners researched quite a few PMS vendors but finally chose Hotelogix as it is efficient, cost-effective and extremely user-friendly.
About Akinon Resort:
Akinon Resort is a beautiful oasis in tranquil and peaceful surroundings in La Nucia. They offer beautiful apartments of different sizes ideal for groups, families and couples. Explore their spa for a relaxing and pampering experience or the thermal circuit to detox in one of three saunas. Visit the restaurant for a culinary adventure and the ultimate dining experience as you are served exciting and modern dishes in stylish décor.
Scenario and Challenges:
The management team at Akinon Resort realized that a cumbersome PMS could prevent a one-of-its-kind property to reach its true potential. With number of bookings increasing every single day, they knew that managing the process of rates and inventory updates on distribution channels, maintaining rate parity, as well as running promotions, can be a nerve cracking process. They wanted a solution, a cutting-edge channel managing system that can easily manage their room inventory across all distribution channels in real time.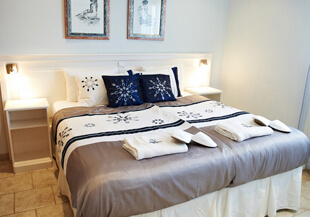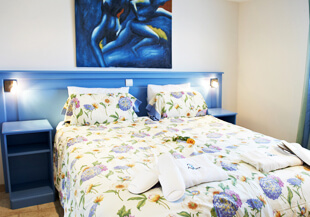 Solution:
"We have been using application-based PMS systems to fulfil our property's requirements for many years now, but we realized that with advancement in reservation software, the need of channel manager becomes paramount to seamlessly integrate across all sources," comments Didrik Bratlund, COO Akinon Resort.

After looking at other PMS vendors, Akinon Resort team found Hotelogix as the easiest PMS to use with all important features in one robust platform. Choosing Hotelogix became the best choice for Akinon Resort. They decided to improve the day-to-day management of their distribution channels by implementing Hotelogix, which incorporates Channel Manager as a two-way interface between the PMS and the OTA.

Commenting on the benefits of Cloud PMS solution that Hotelogix provides, Didrik says, "While our old systems required expensive servers to allow multiuser access and tied us to only use Windows, Hotelogix allows us to access our PMS system from anywhere we want, using the platform of our preference, whether that be an iOS, Windows or Android."

Not only this, Didrik was typically impressed by the customer service team at Hotelogix. "They are absolutely outstanding and our account manager Rajat made the whole process a seamless experience with a significant low turnover period," he marks. "Combine this with 24/7 support, an easy-to-understand system with a clear and transparent layout and you have a mini revolution for our company."
The results:
"With Hotelogix there is absolutely no chance of over booking and the whole process is now completely automated, resulting in a better functioning reservation system that helps in cost reduction and yields an increase in revenue. In addition to this, we can now also accept reservations through new social channels, mainly Facebook."

Upon first contact with Hotelogix, the team at Akinon Resort were immediately impressed with the online training conducted that was comprehensive and convenient. "The process was quite simple and the support team guided me through every step of the process. Furthermore, Hotelogix guides you through the whole setup process step by step, transfers all previous bookings and provides technical assistance if needed."

Akinon Resort is hopeful that they will be able to significantly boost their online revenue going ahead. "There is no doubt that Hotelogix has helped in many ways and we cannot wait to reap the benefits for years to come. Highly recommended!" he concludes.