Located around Chiang Mai's moat, The Peaberry is a boutique hotel offering air-conditioned rooms designed in traditional Thai Lanna style. The 10-room hotel is ideally located in the heart of the old city, just footsteps away from the market square, central department store & shopping plaza.
This three-year-old hotel in Thailand used a manual system to manage their hotel, which proved to be extremely stressful for the owner because he would be woken up at odd hours during the night by his staff and would have to rush over to the hotel.

Another problem was that since the hotel had an extremely small inventory, he had to consistently juggle across numerous booking sites to release or block his hotel rooms so that he could spread his hotel's inventory to as many sites as possible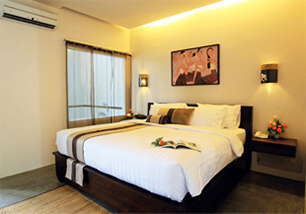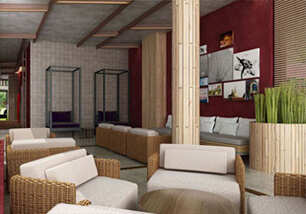 The Selection Process
The owner of The Peaberry, Thailand was looking for a cloud-based hotel management software that would allow him to access the hotel operations from anywhere and at any time, whether he was at home or travelling.

During his research, he zeroed on Hotelogix hotel management system because it was easy to use. Moreover, Hotelogix had a local representative in Thailand who was extremely supportive and always accessible. Since the hotel staff only read and wrote in English but were not comfortable speaking English, the local representative could clear the doubts in the local language which worked as a strong advantage.

The owner was so impressed with Hotelogix's hotel software that he opted for the distribution system within the first 3 months. He is happy that he can utilize his time efficiently.

"I have complete control of my business, thanks to Hotelogix software. I can now log in from home and solve any problems that arise. I am able to handle the hotel operations via my smartphone, laptop or tablet in case I am travelling."
Main Benefits of Hotelogix:
Apart from the property management software, the distribution system also proved to be a great boon. The channel manager integration helped the hotel's inventories to be available across numerous booking sites in real time. This cut down on a lot of work as the owner didn't have to manually struggle with the room inventories.

The PMS and Distribution system allowed the hotel to be more efficient both in terms of time and resources.