Pousada Ilhas de Juquehy, Brazil, overcomes overbooking & sees 30% revenue growth with Hotelogix
"We find it so much easier now, to manage OTA inventory and rates with Hotelogix cloud PMS. We haven't faced any problems with overbooking, since the implementation."
Luciana Machado, General Manager
Pousada Ilhas de Juquehy
About Pousada Ilhas de Juquehy
Built in 2000, with the goal of providing an unforgettable and pleasant stay to the guests, Pousada Ilhas de Juquehy has 23 rooms and is located in a privileged area of Juquehy.
The highly rated BnB is about 150 meters from the beach, close to restaurants and 10 blocks from downtown.
They offer a swimming pool, poolside bar, Japanese style hot tub, a lounge and a beautiful gazebo with the mountain's view. Everything that makes for a complete stay is here at the Pousada Ilhas de Juquehy.
Scenario and Challenges
Pousada Ilhas de Juquehy did not use any hotel management system initially, which consumed a lot of their time. They had to operate everything manually, right from handling reservations to collating and generating reports.
Since this was proving to be increasingly time-consuming and exhausting, they began their search for a system that could take the load off them and bring about some much-needed order and efficiency at their hotel.
It was imperative for them to find a system that allowed the following:
Integration with Channel Manager
Automation and Generation of Reports
Easy-to-use Frontdesk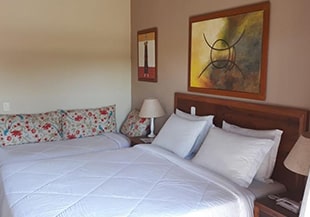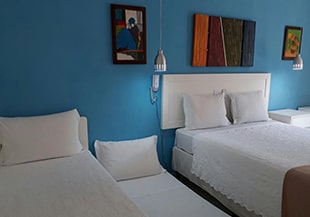 Solution
Pousada Juquehy started looking for a system that would meet all their needs. They reached out to Hotelogix and got a thorough demo of the PMS. Soon enough they were certain that they had found the system they were looking for.
Hotelogix Property Management System met all the necessary requirements to be the solution chosen for the Pousada, being a system that had:
A 2-way Channel Manager integration
Easy-to-use system
Simple and quick implementation
Rich and diverse reports
Round-the-clock support in the preferred language - Portuguese
Results
Pousada Ilhas de Juquehy has been using Hotelogix - Property Management System for about a year, now. During this period, the manager Luciana Machado and her team has managed to save hours and shifted their focus to serving their guests better. In addition to saving hours of work with Hotelogix, they have also been able to:
Enjoy a 30% increase in revenue
Witness a 20% increase in the number of reservations via OTAs
Provide reservations directly via website
Overcome overbooking