Brazil's Nau Royal Boutique Hotel & Spa enjoys 30% increase in revenue with Hotelogix
"It was only after we started using Hotelogix that we understood the full potential of a system on the cloud and its benefits. We are thrilled to be working with Hotelogix as it is the best cloud PMS in the market. We have seen an increase of 30% in our revenue since implementation."

- Roberto Ibrahim, Owner
Nau Royal Boutique Hotel & Spa
About Nau Royal Boutique Hotel and Spa
With multiple awards such as "Best of Architecture & Design" and "Sustainable Hotel of the Year", Nau Royal Boutique Hotel and Spa is a 13-room luxury boutique hotel, located on the Camburi beach, north east of Sao Paulo, Brazil. The hotel boasts of luxurious oceanfront facilities and a petit-spa by L'Occitane. It is known for its impeccable delivery on the classic trio that leisure travelers seek- Hospitality, Gastronomy and Therapy. Nau Royal is the perfect getaway for couples looking to spend some uninterrupted romantic time together, or a small group of friends.
Scenario and Challenges
The property has been hosting guests since 2011 in its 13 rooms ranging across 7 categories. The boutique hotel ran its operations, initially, through a system they had built in-house. Their PMS could handle bits and pieces of their activities but was not efficient.
Soon, they began witnessing the challenges that came with the arrangement they had. They also began to realize the need to implement a system that was more competent than what they already had.
Their in-house PMS proved to be a huge challenge for them on multiple fronts, such as
It didn't allow integration with a Channel Manager
This compromised their online distribution of inventory
Overbooking was turning out to be a pressing problem
They couldn't integrate their POS outlets to the PMS
The system didn't allow them to perform Night Audits
They weren't getting direct bookings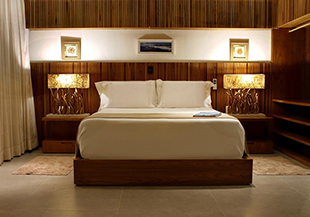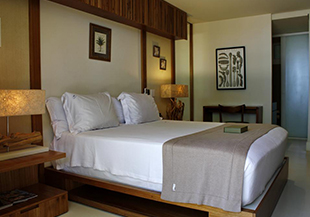 Solution
Upon realizing the need to invest in a cloud-based PMS that could tackle all their issues, they began their search for the one that addressed their exact business needs.
This is when they discovered Hotelogix and realized how important a cloud-based PMS was to their boutique hotel.
This is how Hotelogix addressed their needs and was the chosen solution for all their problems:
It was a Cloud-based PMS that guaranteed automation of day-to-day tasks and easy integrations
Channel Manager integration allowing real-time two-way sync between OTAs & PMS
Supported unlimited POS outlets to be connected to the PMS
Web Booking Engine to increase direct bookings through their hotel website
They could now perform Night Audits, which played a critical role in closing day-to-day transactions
Results
Nau Royal Boutique hotel has been using Hotelogix Cloud PMS since 2016. With all the necessary tools at their disposal and thanks to automation of operational activities, the team at Nau Royal have been successful in saving several man-hours per week.
Here are some of the other successes that Nau Royal Boutique Hotel and Spa have witnessed since implementing Hotelogix:
30% increase in revenue
20% increase in OTA bookings
20% increase in direct bookings