Mint Hotels & Suites, India, saves over 1500 man-hours a month with Hotelogix PMS
"Hotelogix has also proven extremely efficient in keeping up with our expansion as we went from 7 properties to 30 in less than a year."
Shantanu Chatterjee, Co-founder & Director
Mint Hotels & Suites
About Mint Hotels and Suites
With a chain of business hotels, suites, and resorts spread across India, Mint Hotels & Suites enjoys a special status as one of the rapidly growing newest entrants in the domestic hospitality market.
Scenario and Challenges
The mandate was always clear to the group, when it came to selecting the right PMS. They needed a system which was:
Cloud-based
Easy-to-use
Highly scalable since expansion was on the cards
Overbooking due to mismanaged inventory updates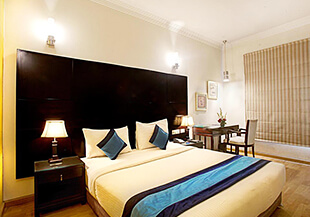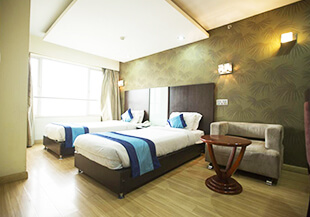 Solution
After assessing a few other PMS, the group decided to go ahead with Hotelogix Cloud-based Property Management System for two of their seven properties. Since they found it to be a comprehensive solution, and the only one which addressed all their requirements, they soon adopted Hotelogix at all their properties. The management was empowered to access the PMS and keep track of hotel's performance, regardless of where they are.
Results
Currently, Hotelogix powers over 1000 rooms of all the 30 properties of the group. Over the past one year, the management at Mint Hotels & Suites have been leveraging many benefits of an enterprise-grade cloud PMS through Hotelogix.
Operations have been completely streamlined across all properties
More than 1500 man-hours per month saved, thanks to automation of several processes
PMS and Channel Manager Connect has automated rate and inventory updates across OTAs
Hotelogix PMS has also helped the Mint Hotels and Suites in scaling up their business as they grew from 7 to 30 properties in a year