From Chaotic Management to Automated Operations, Hotelogix Made it Possible for Us
(A case study of Hotel Hlið, Iceland)
A Quick Look:
The hotel was being managed by three partners at different locations who relied on traditional methods of managing the property using notebooks and excel sheets. This led to multiple issues and then they decided to adopt Hotelogix PMS which automated all their operations and the staff found Hotelogix PMS very simple to use.
About Hótel Hlíð
Hótel Hlíð is located on the south west part of Iceland, in a beautiful place called Ölfus and is one hour away by car from the capital of Iceland, Reykjavík. The hotel is an excellent choice for people who want to relax in the beautiful nature of Ölfus and it is located between the mountain Hjalli and the river Ölfus in a quiet environment. The hotel offers 21 rooms, single, double and family. A spacious dining hall and a hot tub at the rock garden are few of the amenities offered by the hotel.
The Challenges:
The hotel saw a new management team take charge in the summer of 2013. Since the three partners of the team were in different locations, they began relying on traditional methods of managing the property by using notebooks and excel sheets, and communicated via emails. This led to multiple challenges such as issues in sending emails back and forth, data getting lost and scenarios where the emails got misread. On many occasions, this also led to cancellation of bookings. The team realized that they required something that would automate all the operations to run the hotel in a systematic manner, a system that could be accessed from different locations.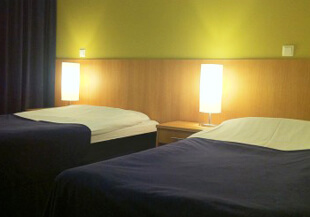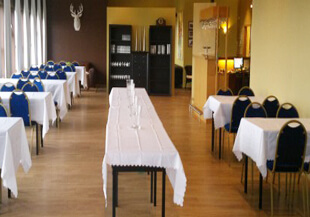 The Selection Process:
The management team researched online and found out about cloud based property management systems which would help them seamlessly manage multiple functions of their hotel from a single point. Once they discovered Hotelogix online, they took a free trial and watched the demo videos. They realized that it was a very simple system to use and decided to go ahead.
Main Benefits of Hotelogix:
After adopting Hotelogix, Hotel Hlið eliminated all problems in communication as there was no manual dependency and everyone had access to the same data. The three partners in the management team also saved on costs of traveling to the property, as they access real-time data from anywhere, using an internet connection. They find Hotelogix's 24/7 support accessible and their queries have always been answered within 24 hours. The restaurant point of sale and the web booking engine is something they are impressed with. These modules have eased their operations and reduced their work load significantly, increasing direct bookings on their website.

"Since we were re-inventing our operations, having a system like Hotelogix proved to be a boon. It automated all operations making it easy for our newly hired staff. We did not have to waste much time on training. The demo videos were very helpful. Also, the training provided by the support team was fantastic. We are already seeing a good number of bookings. Hotelogix PMS also delighted us with its in-built Restaurant Point of Sale module which made our operations even easier. Overall, Hotelogix has been a cost-effective solution. I would recommend it other hotels."

Mr. Kettil, Manager, Hotel Hlið