Hotelogix eased our hotel operations and helped distribute online
(A case study of Vanessa Hotel, Zakynthos, Greece)
A Quick Look:
The hotel was using spreadsheets to manage their operations and faced multiple challenges. As it was a seasonal hotel, they had to manually enter the bookings during winter. When they were looking for a property management system, they came across Hotelogix and were impressed with its Channel Manager, 24/7 support system and Housekeeping features. The hotel was so impressed with the trial version that they purchased Hotelogix PMS the second day itself. The hotel is experiencing a lot of ease as the bookings have started coming automatically from the OTAs and no manual intervention is required.
About Vanessa Hotel
The green island of Zakynthos in Greece attracts many visitors and Vanessa Hotel is located in the heart of Kalamaki, a beach resort town in Zakynthos. It is a popular hotel, with its traditional Zakynthian architectural design and spacious, comfortable rooms. It is surrounded by a pretty tropical garden and large swimming pool at the center of the grounds. Each room is fully equipped with all amenities, including full kitchen and balcony.

Vanessa Hotel has been rated as one of the top hotels in Zakynthos because of its great location, quality service, friendly staff, spectacular facilities and affordable prices.
The Challenges:
Vanessa Hotel was earlier using spreadsheets to manage the operations of their property and they faced multiple challenges with it. Being a seasonal hotel, the winter months were tedious as they had to enter bookings by hand and constantly had to be in the office to get everything in order for the summer to avoid over bookings. During those months, if the management team was away from the island, they could not access the data remotely. Sometimes during power cuts, they were unable to start the system. With multiple hurdles coming in the way of smooth operations, they felt that this method of managing the property was restricting them and it was time to look for an alternative way.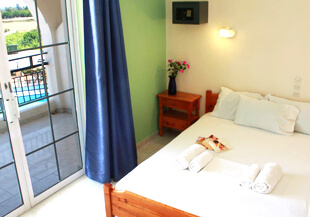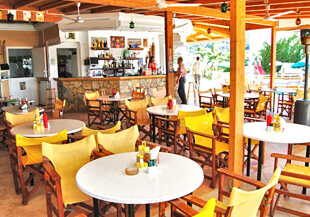 Selection Process:
While searching for a property management system, the team at Vanessa Hotel had very strict criteria - the program they would choose had to be easy to use, have channels manager connection capabilities, a good support system, along with many other options that they required. There was another cloud PMS that they tried but found Hotelogix a lot easier to use. Hotelogix also offered features like Channel Manager and 24/7 support that the other PMS company did not provide. The flexibility of Hotelogix, which gave Vanessa Hotel more options like housekeeping management and adding a pool or bar to the system, made it a clear winner.
"After a long, relentless search, Hotelogix kept coming up as number 1 on lists of programs that would fit our needs, and we saw that there is a free trial period, so needless to say we gave it a try. We were blown away by all the capabilities of the program. So much so that we did not finish our trial period, we bought the program on the second day. It fits the way hotels in Greece are run so perfectly that we did not hesitate to purchase."

Gina Mantzioris, Manager, Vanessa Hotel
Why Hotelogix?
Vanessa Hotel was able to experience a lot of ease after implementing Hotelogix as bookings started coming automatically from OTAs and no manual intervention was required. The fact they could work on the property management system at any hour of the day, from remote locations was a pleasant relief.
Main Benefits of Hotelogix:
Changing rates on all channels at one go became a matter of a click. Hotelogix also constantly updated the system and the team noticed that in these updates, features that they had specifically requested to help their business run more smoothly, were also included.
"We can honestly say this was the most relaxed winter in our hotel's history, because in combination with the channel manager feature, all our bookings were entered automatically and we didn't have to worry about it. We would recommend Hotelogix to anyone in the hotel business - small or large hotels. It will give you peace of mind, allow you to manage your hotel in ways you never thought possible, and most importantly, it will make your lives a lot easier."

Dimitris Flemotomos, Owner, Vanessa Hotel
Hotelogix Support:
Vanessa Hotel found the support team at Hotelogix to be excellent. They appreciate that Hotelogix support staff was available 24/7, which helped them immensely inspite of the time zone difference. The staff at Vanessa Hotel could contact Hotelogix support with any inquiry they had, at any hour of the day.