Casa Tok Bidin chooses Hotelogix to automate and streamline operations
A Quick Look: Located in the lap of serene mountains and paddy fields, Casa Tok Bidin was facing a challenge when it came to growing their room occupancy and simplifying hotel operations. In addition, they required a system that would secure guests' credit card details and help protect the hotel from any data loss. The Casa Tok Bidin team wanted a state-of- the-art PMS that could automate bookings without being dependent on excel sheets, eliminate manual errors and help drive competitive advantage by getting better occupancy rate. After evaluating several PMS options, Casa Tok Bidin eventually chose Hotelogix, an all-in- one cloud based PMS that is powerful yet simple to use.
About Casa Tok Bidin:
Casa Tok Bidin is surrounded by serene mountains and paddy fields and is a three year old property with 19 room inventory. This beautiful boutique hotel is located at Pantai Cenang, is a perfect place to relax and admire the lush views of the nature.
Scenario and Challenges:
Formerly the property was run on a manual system. When a guest called up the hotel, it was noted in a registration book and multiple people working on the front desk led to double bookings. In order to get rid of such difficulties and manage reservations more efficiently, the hotel required a robust reservation system that provided a clear and real-time room inventory.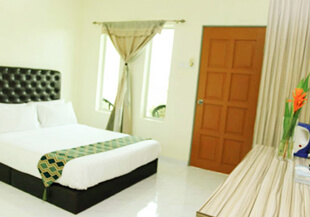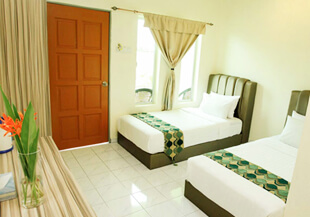 Solution:
Shafar Jamaludin, Managing Director, Casa Tok Bidin, researched a variety of cloud- based property management systems PMSs before turning to Hotelogix. "A solution like Hotelogix provides a powerful PMS technology which is at par with the efficiency level expected in large hotel chains," comments Shafar. "We were particularly impressed with a wide range of features and functionality such as front office operations, housekeeping, and guest history details. While other providers don't usually have a POS feature within the system, Hotelogix, comes with unlimited POS as a part of their product offering."
Hotelogix provided Casa Tok Bidin with real-time room inventory and rate update across both online and offline channels leading to a great booking experience for the guests. Easy to use interface, data security, affordable pricing, real-time updates (since the system is cloud based) are some of the primary characteristics that impressed Shafar and his team, helping them move on from their past manual system.
The results:
The hotel liked the convenience a cloud based PMS offered through anywhere, anytime access. Offering real -time online bookings that is fully integrated with the PMS, Hotelogix addressed Casa Tok Bidin's top challenge - a hassle free online reservation system for their guests. "Most service providers don't come with an integrated solution. Through Hotelogix, we have experienced high number of bookings rolling in and no shows have gone down significantly," marks Shafar.

Casa Tok Bidin has been operating with Hotelogix since November 2016 and has witnessed significant increase in room occupancy, direct bookings and overall revenue. "Hotelogix provides solutions to build our business, maximize profitability, engage guests and, most importantly, offer more personalized services," marks Shafar. "It is a truly innovative property management system that is not only managing our operations better but is also helping us connect more closely with guests, avoiding any data breaches."

On Casa Tok Bidin's experience with the Hotelogix support team, Shafar responded, "I loved it! The team knows what they are talking about. The dedicated account manager – in our case, Ankit – really helped. They are always there to resolve issues. Anytime I call, there is an immediate response from Hotelogix."