German Village Guest House Uses Hotelogix to Gain 300% More Reviews
(A case study of German Village Guest House, Columbus, Ohio, United States)
A Quick Look: A 5-time recipient of the TripAdvisor Certificate for Excellence, German Village Guest House prides itself on providing the best guest experience possible. Owner and Manager John Pribble was previously using a PMS and distribution system that did not offer the best user interface. After receiving a number of positive recommendations from a third party source, he selected Hotelogix for his property management needs. Over time, Pribble found that Hotelogix helped him improve communication between him and his guests and has helped him maintain consistent bookings even with an influx of new rooms in the area.
About German Village Guest House:
German Village Guest House is a unique hotel located in the storied German Village neighborhood in Columbus, Ohio. This modern guest house features three rooms and two suites. A variety of parks, restaurants, and other attractions are within walking distance from the property for guests to explore during their stay.
Previous Challenges:
Pribble was previously using a different Cloud-based system to organize his property as well as manage his online room sales. However, he found this system to be lacking in the areas of user-friendliness and customer service. He began to look elsewhere, and knew that he wanted to stick with a Cloud-based system that only requires a simple Internet connection to use and gives him the opportunity to serve guests better.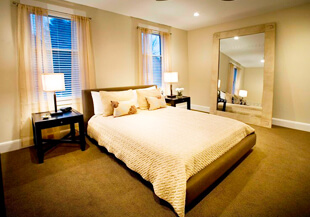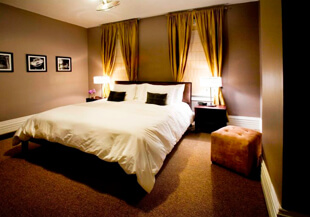 Making the Switch to Hotelogix:
While he was researching on GuestCaye.com, a third-party marketing partner, he noticed that Hotelogix was very well endorsed and also provided an automatic emailing platform through a partnership with MailChimp. He was also considering other providers, but was impressed with the extensive research that GuestCaye had conducted and decided to opt for Hotelogix. Pribble was also pleased to note that Hotelogix offers a 24/7 chat support feature.
Improvements in Communication:
After implementing Hotelogix, Pribble began noticing better communication between his business manager and hotel staff. Pribble also developed better post-stay communication with his guests through the TripAdvisor ReviewExpress integration with Hotelogix. Through this integration, customized emails are automatically sent to guests after they check out, which encourages guests to write a review for the German Village Guest House page on TripAdvisor.
Benefits from Integrating Hotelogix with ReviewExpress :
Pribble began using ReviewExpress with Hotelogix in August 2014, and has seen up to a 300% increase in the number of reviews received since then. He attributes this success to the automated review collection strategy enabled by the Hotelogix and Review Express integration.

Pribble believes that the ReviewExpress integration allows him to magnify and leverage his customer reviews to build his national reputation for excellent customer service. Additionally, the automated nature of the integration frees up considerable time for staff to devote to social media marketing and other initiatives. Pribble is also able to utilize feedback to improve various aspects of his business as well as better understand guests' needs, such as adding vegan or gluten-free food options or suggestions for room amenities.
"We are a very small hotel so it is very difficult for us to gain any operational efficiencies due to scale, but we want to exploit every opportunity to provide better service. With Hotelogix, we are more efficient and we communicate better with our guests post-stay. We optimize on quality of guest experience and I think that there has been noticeable improvement in this area since we have adopted Hotelogix."

-John Pribble,
Owner and Manager