Canada's Fullerton Manor Inn enjoys a 30% spike in revenue, increased occupancy with Hotelogix
"Hotelogix is a great tool for me to run daily operations and manage my hotel. It helps me get the latest updates, thanks to which I am better equipped to sell rooms and reduce cost. Hotelogix PMS is a highly organized system."
Guang Wang, Owner,
Fullerton Manor Inn
About Fullerton Manor Inn
Inspired by the Mediterranean Revival style architecture, the biggest USP of this 31-room boutique hotel is its location. The Inn is 2.5 miles from one of the most popular points of interest in the world- the Niagara Falls.
Scenario and Challenges
In their initial days, daily operations were run manually at the Fullerton Manor Inn. They had to manually manage several operationally imperative tasks like handling reservations, cancellations, inventory distribution, etc.
However, they soon realized that manual management of the hotel's operations is not a sustainable option, in light of the challenges they faced, like:
Inability to distribute inventory online in real-time
Online visibility was compromised
Managing operations was time-consuming and exhausting
Lack of automation also led to manual errors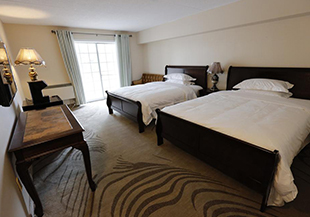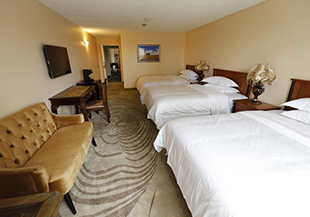 Solution
Upon deciding to adopt a cloud-based Hotel Property Management System, the management at Fullerton Manor Inn chose to try the Hotelogix PMS.
After carefully assessing the system, they decided to go ahead with our Hotel Management System Software, since it resolved their operational challenges with appropriate solutions such as:
Channel Manager connect allowing real-time update of inventory across channels
Improve online visibility and reach, thanks to OTA connectivity
Complete automation of the hotel's daily operations
Web booking engine to increase the hotel's direct bookings
24/7 support to address any issues in real-time
Results
Fullerton Manor Inn has been successfully using Hotelogix since 2018 and in this time, they have witnessed several positive outcomes and benefits. With the Hotelogix PMS, they have become more efficient and organized with their business operations. This was because they no longer had to rely on manual efforts to perform tasks that could be automated.
Here are some of the other crucial results they have witnessed since implementing Hotelogix PMS:
30% increase in hotel revenue
20% increase in bookings from OTAs
10% increase in direct bookings from their website
Zero Overbooking/double booking issues
Numerous man-hours saved every day