Fountain Inn, USA, sees 40% increase in revenue with Hotelogix Cloud PMS
"Hotelogix is the best business decision I have ever made. I would not have been able to handle the Inn without Hotelogix by my side. I have been with them from early on and I plan on continuing with Hotelogix for my other projects as well, as they come along. The value that they have added to my business is incredible, just incredible! They are committed to my success!"


- Dee Ping, Owner
Fountain Inn, Ohio, USA
About Fountain Inn
Situated in an ideal location in Van Wert, Fountain Inn is a popular accommodation option among business and leisure travelers alike. Several of the city's top tourist attractions are at a walkable distance from the family run inn. It is a quaint hotel that offers free Wi-fi, free parking, a heated pool, air conditioning and a whole array of recreational activities for guests to make the most of.
This 27-room property is located less than a minute away from the Cachoeira do Bom Jesus Beach, offering complete accommodation with garden views, with free Wi-Fi and free parking. Canasvieiras Beach is 5 km from La Alhambra. Florianópolis' city center is 25 km from the property.
Scenario and Challenges
Initially, Fountain Inn carried out their hotel's day-to-day operations manually. It was restrictive and even the simplest of tasks consumed a lot of time. Once their hotel business started to grow, they had to juggle between manually checking guests in and out, handling the reservations, the housekeeping, the POSs, and everything else!
This eventually proved to be a huge challenge for them on multiple fronts, such as
They couldn't connect to a Channel Manager
Online distribution was therefore not possible
Operational efficiency was severely affected and hindered
They had to be at the property 27/4 to monitor everything
They could barely spare any time to focus on guest-centricity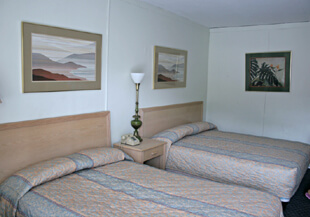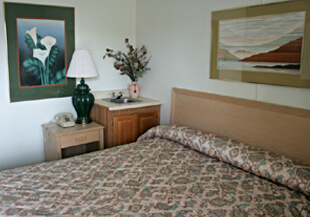 Solution
Having realized that they needed the help of a system, Dee began thoroughly researching the market for the best solution available. After testing ten other PMS options, she decided on Hotelogix because it offered them everything that they were looking for in a Property Management System.
This is how Hotelogix addressed all their needs and was the chosen solution:
They could now integrate with a Channel Manager
Real-time updates of rate and inventory was a success
Web Booking Engine Integration
Automation of operations drastically improved their efficiency
They now had remote access to all the key hotel-related data
They had more time on their hand to cater to guests better
Management Dashboard where they could view all crucial data at a glance
Speaking about how Hotelogix has helped them resolve all their challenges, Dee says,"No more paperwork! My Inn is located far from where I am located and now, I can manage the Inn remotely. Within seconds, I can make price updates, see how the rooms are renting and this helps me to a great extent to stay on top of my business. I know I made the right choice with Hotelogix!"
Results
The ease of implementation and the user-friendliness of the Hotelogix cloud PMS came as a huge plus for Fountain Inn and they believe the system to be great value for money.
They have been using Hotelogix since 2015 and they couldn't be more impressed with how well their business is now streamlined.
Here are some of the successes that Fountain Inn has witnessed since implementing Hotelogix:
They are also proud of being associated with Hotelogix since the turnaround time for system-related issues is negligible, thanks to the customer service offered by Hotelogix.
Speaking on how happy they are with the support provided, Dee adds, "I have my own Account manager who is available 24/7! They have an unbelievable energy to be on top of everything and in my books they are the BEST! It was the customer service that won me over from my first ever interaction with them and this is why I stay with Hotelogix."