An 18-room historic Inn located along the Lincoln Highway Heritage Corridor in Van Wert, Fountain Inn offers an affordable and comfortable stay. It has a yesteryear charm with modern amenities like Wi-Fi, a swimming pool, spa and health center.
The hotel was previously using manual methods to manage the property. The owner found that it was extremely restrictive and time consuming to take care of check-ins, check-outs, email reservations, housekeeping and guest experience smoothly. There was no system in place to help the hotel increase its online market reach either.

"We run a pretty small property and were handling the operations ourselves which led to multiple issues," says Dipika Ping, owner of Fountain Inn. "There comes a time when you have to add more efficiency and think of reaching out to more travelers who are booking online."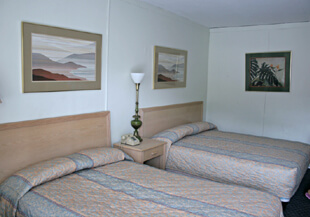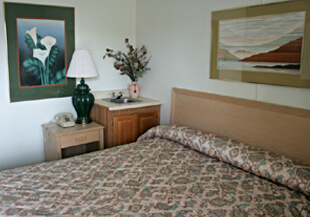 The Search Begins
Fountain Inn decided that in order to serve its specific goals, there was a need for a PMS that would offer the breadth and depth of automating operations and increasing its online presence.

Dipika states, "Being a perfectionist I needed to make sure I thoroughly investigated at least 10 companies before I made a final decision. Hotelogix was the first one I left a message to and within 3 minutes I received a phone call. It was too good to be true so I was a little skeptical as it is my nature."

She decided to look for more systems in order to find the perfect match, "I told Hotelogix that I just began my research and would need some handholding to understand the various jargons used in this industry. Hotelogix was not pushy and that is another reason I became skeptical. Why are they not pushing me to sign up?" Dipika continued evaluating multiple hotel management systems.
Hotelogix Beats All of Them Hands Down
After researching multiple systems, the hotel found out that Hotelogix offered the most comprehensive features at the lowest cost. Dipika elaborates, "What I found out after 1 month's search is that Hotelogix beats all of them hands down. Many companies never returned my phone calls. Others would give me their presentation, want me to decide on the spot and then give me their very complex fee structure, anywhere from 50$ - 150$ per hour."

She decided to take the free trial to see if Hotelogix delivered what it promised, and came out highly satisfied. The unique model offered by Hotelogix covered the entire gamut of hotel operations and online distribution. Fountain Inn signed up for Hotelogix's Online Distribution System which included the Channel Manager and Property Management System.
The Results after Using Hotelogix:
Within a few months on using Hotelogix, Fountain Inn experienced benefits like:
Being discovered by travelers easily online and being rated the No. 1 hotel in their location on TripAdvisor. Dipika says, "Now with Hotelogix my guests are finding Fountain Inn and that is why we have been rated the number 1 hotel in Van Wert by TripAdvisor. All the credit goes to my team at Hotelogix."
Increased efficiency due to automation of operations by the Property Management System.
Convenience of accessing the system from any location.
More time on hand to offer superior guest experience.
"Choose the Best, Choose Hotelogix, I did! They are on top of their game."

Dipika Ping, Owner, Fountain Inn