Online Distribution Channel Management via Single-point Dashboard
Hotelogix property management system (PMS) connects with the channel managers, OTAs and Global Distribution Systems (GDS) and allows you to access a central dashboard that gives you complete control over your hotel's distribution channels. View a snapshot of bookings from all sources (e.g. Expedia, Amadeus, Sabre, Travelocity, etc.). Connect with over 800+ online hotel distribution channels that put you in touch with over 600,000+ travel agents on the GDS.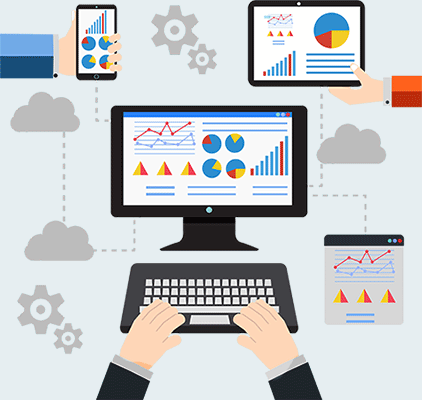 Connect to GDS networks for a wider reach
Connect to Amadeus, Sabre, Galileo, and Worldspan, the biggest hotel booking networks. This means your hotel gets access to nearly 100,000 portals and more than 600,000 travel agents from around the world. Hotel owners can centrally connect to and control their inventory to widen their market reach. Learn more .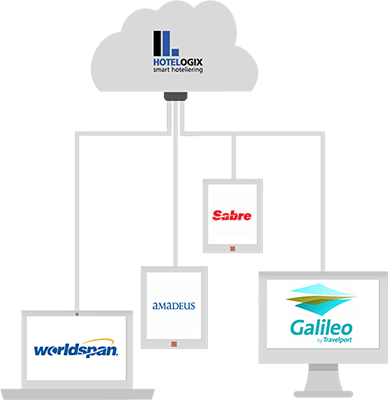 Sell more via online distribution channels
Increase your room sales by connecting your hotel to OTAs like Booking.com, Expedia, Orbitz and several other online distribution systems. Use Hotelogix to define rates at a central location. Maintain rate parity and commissions along with terms of sale in the system. Eliminate overbooking due to manual errors. Room selling and channel management is easy with Hotelogix - Learn more.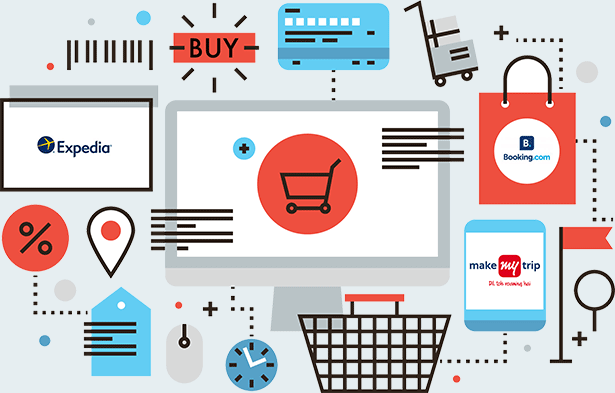 Read what our customers are talking!
Now with Hotelogix, my guests are finding Fountain Inn and that is why we have been rated the number 1 hotel on TripAdvisor.
Dipika Ping
Fountain Inn, Ohio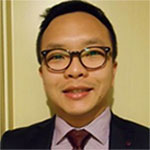 Hotelogix has given us the ability to organize our pricing, OTA distribution and Front Desk management remotely from Sydney Australia, where I live, while our property is in Malang, Indonesia.
Surya Setiyaputra
Kertanegara Premium Guest House, Indonesia
Previous
Next
Improve profitability with direct bookings
Get your hotel website and Facebook page integrated with Hotelogix Web booking engine and allow visitors to make direct bookings via secure online payment on either platform. Hotelogix makes it easy for hoteliers to centrally manage rates and inventory with real-time updates via direct booking channels. Power your hotel's room selling with Hotelogix - learn more.
Efficiently manage room inventory on distribution channels
There's high risk of losing revenue for hotel owners due to blocked room-nights. Use Hotelogix PMS to allocate room inventory effectively without the risk of making it unavailable for sale. Release allocated rooms instantly using the Hotelogix hotel distribution system.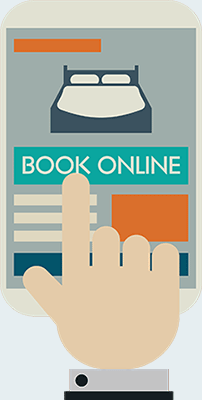 Flexible pricing
Choose from our flexible pricing plans. Select a Channel Manager of your choice for an effective distribution system for your room inventory. Write to sales@hotelogix.com for more details.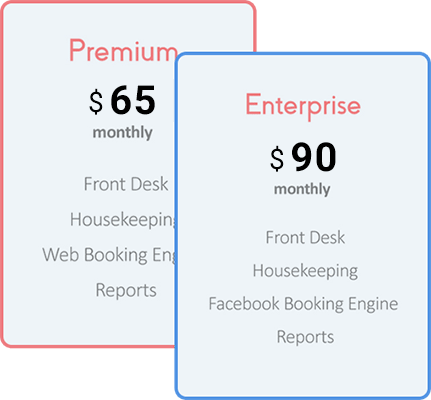 Customer Stories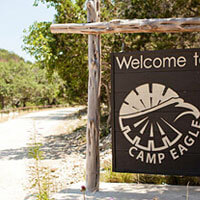 The adventurous retreat has been able to eliminate double bookings and allow their guests...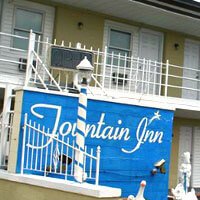 The 18-room inn has been rated the No. 1 hotel on TripAdvisor after using Hotelogix...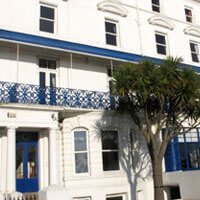 With Hotelogix PMS, the 68-room hotel saves 6 man hours per day and has reduced booking errors...