Hotelogix PMS saves us up to 6 man hours per day!
(A case study of Southcliff Hotel, UK)
A Quick Look: The hotel made a smooth transition to Hotelogix cloud PMS from a popular legacy system. Earlier, the hotel was facing issues like rate parity, overbookings, slow check-ins and loss of revenues. On the recommendation of other hotels, Southcliff decided to adapt cloud PMS technology and after using Hotelogix, they have experienced multiple business benefits.
About Southcliff Hotel
Overlooking the English Channel, The Southcliff Hotel is located in Kent, UK. It has 68 en-suite rooms that offer idyllic panoramic views. The hotel provides free Wi-Fi, a stylish bar and banqueting options.
Slow reservation process, rate parity and other issues led to revenue loss
The Front Desk staff used to struggle with the check-ins and check-outs, especially during the peak season. Since the hotel operated only on one work station, guests had to queue up as the staff tried to locate the booking. "Putting reservations onto the system was also cumbersome, as you had to complete the booking and save, otherwise you lost all data if you had to stop and check in guests. You couldn't have multiple screens open at same time," says Ian Jackson, General Manager, Southcliff Hotel.
The hotel faced instances of multiple bookings for the same guest.
The slow reporting tool made them lose 2-3 rooms per night on busy weekends.
Online channel updates were managed manually and web agents constantly informed the hotel that they did not have rate parity across all websites, which caused a lot of confusion. Ian says, "We used 5 web agents, with 6 room types and rates changing 3-4 times a day, so it was a very, very slow process. We did end up with a few overbooks and cancellation policy was non-existent."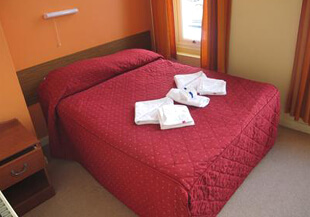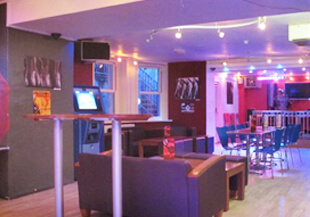 Hotelogix had more features than I expected at such a low monthly fee
Ian Jackson wanted to move away from property-based PMS as the main objective was to access the system from anywhere. His co-hoteliers also suggested that he try a cloud PMS.

The first thing that attracted Ian to Hotelogix was the pricing which was quite low compared to the other PMS providers he evaluated. After taking the 15 days trial, Ian was convinced that Hotelogix fit both his budget and operational needs.

"Hotelogix's system is by far the cheapest system I have found that matches the functionality of major branded PMS. From a reporting tool to setting individual rates per VIP customer, Hotelogix has covered the main areas a small hotel requires to boost their online traffic and revenue."

The support given by Hotelogix's team was another deciding factor, "No matter how many emails I sent with list upon list of questions, I was answered within two to three hours by the Support team."
 
Hotelogix saves us up to 6 man hours per day!
Ever since the shift to Hotelogix, Southcliff Hotel has experienced many benefits:
Book-outs have reduced drastically.
Cost-wise, the hotel has saved about 6 man hours per day as all bookings auto populate.
Ability to manage their room distribution efficiently as the hotel can see the statistics of each booking, the lead time of the booker and the monetary value.
There are no incorrect bookings because of the 2-way interface.
There are unlimited users with no fees for addition of any user.
The POS integration has helped increase the revenues. "Our restaurant hardly upsold beverages, and when they did, someone would forget to charge to guest's account. Now with a tablet, the team can access room number, board, and charge accordingly."
The MailChimp integration has given the hotel the advantage of sending mails to the guests pertaining to their profiles.
The staff now spend more time dealing with customers face-to-face.
"Now I can even use my smart phone to express check in clients if my two workstations are busy, giving a more personal and speedy service. If I'm away from the hotel, I can assist any staff queries from wherever I am, saving myself time and money."

Mr. Ian Jackson, General Manager, Southcliff Hotel, UK


Note: Hotelogix is now offering a Free Forever PMS plan. View details.