Regency Grand Suites, Philippines Turns To Hotelogix Property Management System To Eliminate Manual Processes And Streamline The Operations
A Quick Look: Regency Grand Suites faced multiple problems as they were manually handling their operations which consumed a lot of time and the staff found it difficult to cater to the guests'. On adopting Hotelogix cloud PMS, the Philippines-based hotel witnessed an increase in the sales turnover, saved a lot of money on the IT infrastructure and reduced dependencies on staff.
About Regency Grand Suites
Regency Grand Suites is situated in Manila, Philippines and it serves as a home right at the heart of Manila's vibrant lifestyle capital. The hotel offers satisfyingly designed and affordable rooms, well-appointed amenities, accessibility to leisure spots and transport hubs; all tailored to heighten comfort and convenience.
The Challenges:
Regency Grand Suites, being a new hotel faced multiple problems in handling their operations. In spite of using various freeware software, they had to deploy extra human resources that resulted in high risk of errors. The hotel had a different platform for housekeeping management, had to manage the OTAs separately and had a lot of manual processes daily that were time consuming and getting difficult for the staff to handle. The hotel staff couldn't spend enough time with their guests due to this and they were going through a rough phase as they could not handle their operations well.
"We had been using a Freeware legacy PMS before deciding on Hotelogix. We wanted to move on to a cloud based, simple and agile solution with round the clock support system. The PMS would have to help us get easy access to our business data anytime, from anywhere, and save on our IT infrastructure costs."
The Selection Process:
The owner, Amin Jamal, was clear about what he was looking for in a new PMS- a user-friendly interface to streamline their operations, one platform to manage OTAs, housekeeping etc., cutting down dependencies on people and freeing the staff of manual processes. After taking a trial, they found Hotelogix to be the best fit.
Why Hotelogix?
Hotelogix has a good presence in the Philippines market and the local implementation partner, Enable Hospitality Inc., which had previously introduced hotels like Hotel Centro and Azalea Residences to Hotelogix, are successful examples of properties that have been using Hotelogix's PMS services and have greatly benefited from them. (Read: Hotelogix: The preferred PMS for Enable Hospitality Inc.)
Regency Suites witnessed the presence of Hotelogix in the Philippines market and the local implementation partner also recommended Hotelogix's services to the hotel.
Regency Suites, Philippines considered multiple PMS service providers before finalizing on Hotelogix cloud-based property management system because of its simplicity of use and list of features offered, Mr. Jamal says, "Real-time unified distribution system was important for us to increase bookings. We were looking for an integration with SiteMinder channel manager and powerful interface of GDS [which covers services from Galileo, Worldspan, Sabre and Amadeus]. In this context we found only Hotelogix to be perfect."
The owner felt that Hotelogix cloud-based PMS increased the sales turn over to his hotel business, successfully reduced dependencies on manual work and saved him a fortune on the IT infrastructure. He is now confident that Hotelogix will give their business a quick ROI and boost their occupancy levels. He is also impressed with Hotelogix cloud-based PMS that allows him to work from anywhere and access housekeeping, OTAs, booking engine, POS terminals etc.; all at the same time and on one platform.
Main Benefits of Hotelogix:
The hotel also experienced benefits like:
Channel Manager helped the hotel in managing online room inventory and increase in online bookings.
Payment Gateway gave them the flexibility to work with payment gateways of their choice.
Housekeeping worked in complete sync with the FrontDesk providing them with quick maintenance tools and daily task list.
POS terminals helped them keep things organized and increased the sales.
GDS Service is helping them get better connectivity to offline and online travel agents, with which they aim to increase their hotel's presence globally.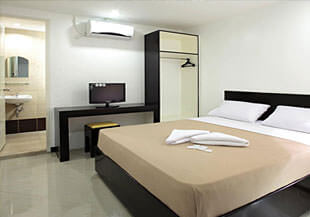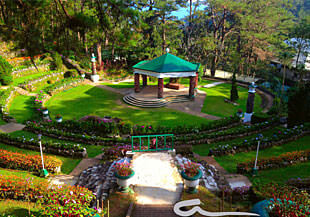 Hotelogix Support
Regency Suites's owner was very impressed with Hotelogix's team of professionals who were available online 24/7. Amin Jamal found the team to be competent and very supportive. He also appreciates the fact that Hotelogix works with their customers closely and positively listens to their feedback and suggestions.
"We screened Hotelogix with a very long list of options available on a cloud-based property management system in the market and found Hotelogix PMS with Unified Distribution bundle to be just the best and most optimal solution that we were looking for – and they offered us a very great price as well! Also Hotelogix PMS has a great good will in the Philippines which drove me mostly to go with them," states Mr. Amin Jamal."