Mt. Jefferson View Increases Bookings by 25% with Hotelogix
A Quick Look
Dewald Steinmann, Property Manager and Partner at Mt. Jefferson View, was searching for a property management system that would help him drastically cut down costs while at the same time increasing his occupancy rates. After comparing different systems, he implemented Hotelogix and has been extremely pleased to see his bookings increase and his costs decrease.
About Mount Jefferson View:
Mount Jefferson View is located in the White Mountain region of the United Sattes and offers guests a relaxed atmosphere with 14 rooms and 8 cabins. The staff strives to offer customers adventures and memories with their families and friends that will last a lifetime.
Scenario and Challenges:
Dewald Steinmann, Property Manager and Partner at Mount Jefferson View, was previously using a different Cloud-based property management system for his management and online selling needs. However, he faced considerable challenges with this system when it came to information input and overall navigation abilities, causing a great deal of frustration for his staff as well as his guests. There was also a high cost associated with each booking that resulted from the channel manager, as he was paying over $1,000 USD per month in addition to a percentage of each booking made on the Channel Manager.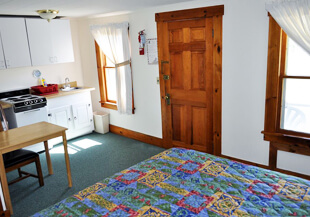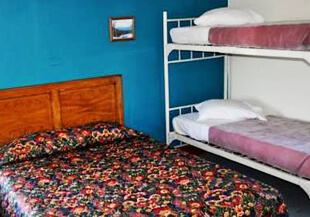 Solution:
In an effort to cut costs, Steinmann began researching new property management systems. He considered a handful of other Cloud-based property management systems, but found that Hotelogix provided exactly what he needed in a simpler way and at a fraction of the cost. Other factors that played a role in Steinmann's decision-making process were the user friendliness, high level of customer support, and ability to integrate easily with Channel Managers. Steinmann was also able to take advantage of further cost savings by integrating with the Siteminder Channel Manager as part of a Hotelogix promotion.
After deciding on Hotelogix, Steinmann was further impressed that the support staff was in constant contact day and night during his set up process in order to ensure a smooth implementation. As a hospitality industry newcomer, he felt as though the support staff went "above and beyond" in solving any issues that occurred during the setup process.
Benefits:
Overall savings of $800-$1,000 USD per month
30% increase in bookings in just one month
Overall bookings have increased 25% since 2014
Steinmann projects an increase in overall occupancy from 70% in 2015 to 85% in 2016
Staff has more free time to interact with guests as reporting and administration work is handled by the PMS
"For ease of use, most competitive cost effectiveness, and great customer support Hotelogix is a company that will help grow your business,"

-Dewald Steinmann, Property Manager/Partner, Mt. Jefferson View