Humble Footprints Hotel and Hostel is a great choice for accommodation when visiting Yangon. The hotel and hostel are about 2 kms away from the city centre and about 25 minutes away from the airport. Aesthetically located, the property offers easy access to the city's must-see destinations.
Since Humble Footprints is a new property, they were dependent on the primitive pen paper methods and were finding it tough to manage their hotel operations manually. They were looking for a property management system that would help them automate operations. They evaluated multiple PMS providers before zeroing in on Hotelogix.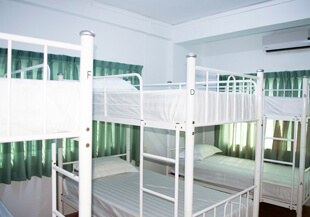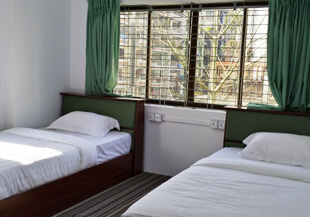 The Selection Process:
The main reason for choosing Hotelogix was that the system was easy to adapt and had user-friendly features like Booking Engine, 24/7 support, Housekeeping etc. The team was also pleased with the Point of Sales integration that Hotelogix provided. They were quite impressed with Hotelogix's 24/7 live chat feature that solved all the queries within a few hours.
Why Hotelogix?
The hotel took a free trial of the property management software and found the system easy-to-adapt that could be used by every member of the staff. Hotelogix customer support team was loved by every member of the staff as the team was available to solve their queries regarding the system during their trial period.
Jarvis says,
"Hotelogix is the first PMS we used as ours is a new property. While I evaluated other systems, I found Hotelogix to be the best. It has easy-to-adapt features. "
Benefits of Hotelogix:
When Humble Footprints adopted Hotelogix, they witnessed a drop in the rate of errors. Mr. Jarvis, General Manager of the property was overwhelmed with the Hotelogix Distribution System integration that helped him increase the hotel bookings.

"I have seen a rise of 30% in bookings after integrating with Hotelogix Distribution System and my staff is able to save 2 hours per day to attend to guests. I find the Hotelogix live chat service useful as I can pose my queries any time and I always get a response within a few hours. The 24/7 support team is at my assistance any time of the day."

Jarvis Tay, General Manager, Humble Footprints Hotel and Hostel