Indonesia's Balitamansari Hotels Group witnesses a 15% increase in its revenue with Hotelogix Cloud Hotel PMS
"Hotelogix is one of the best Hotel PMSs in the Hospitality industry. The best part is it is incredibly simple to use. Our staff is much more productive with less manual errors. Our sales team can sell immediately due to the real-time connectivity."
- Surya Kencana, IT Manager,
Balitamansari Hotels Group
About Balitamansari Hotels Group
Balitamansari Hotels Group is a renowned chain hospitality brand that operates with three properties – Taman Sari Resort, Amertha Bali Villas and Puri Taman Sari. Located across magnificent destinations, all of the group's hotels offer 3-star category services to their guests. The group draws leisure travelers from around the globe seeking serenity and top-notch Balinese hospitality amidst nature.
Scenario and Challenges
Prior to the adoption of Hotelogix, the management at Balitamansari Hotels Group used an on-premise system to handle operations. However, with time, they started facing many operational bottlenecks with the existing system that stalled their enterprise's overall growth.
Some of the major problems they faced were -
It was not an all-in-one Hotel PMS
It did not offer centralized control to manage multi-property operations
It didn't help them with a Central Reservation System (CRO)
The system couldn't get integrated with a channel manager solution
Increased IT costs leading to an inflated software ownership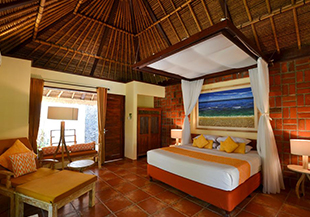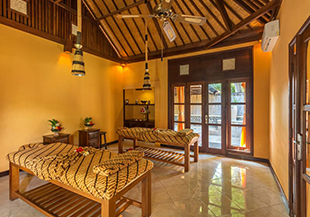 Solution
Upon deciding to adopt a smart and new-age Hotel PMS to ensure efficient operations across multiple properties, the management evaluated a few options before going ahead with Hotelogix Cloud Hotel PMS.
Some of the operationally imperative solutions offered by Hotelogix are –
Results
Things have changed for the management at Balitamansari Hotels Group since the adoption of Hotelogix Cloud Hotel PMS in 2018. Here are some of the other crucial results they have witnessed with Hotelogix -
A 15% increase in overall revenue
Around 30% saving on IT costs
Efficient multi-property management
With the CRO, managing reservations for all the hotels from a central location has become hassle-free
Increased online visibility and occupancy via OTAs, thanks to the Hotel PMS and channel manager connect
They are now able to make data-driven decisions with actionable reports