Edgewater Inn & Riverside Grill increases monthly bookings by 25% by switching to Hotelogix
A Quick Look:
The property was previously using a hotel management software that did not provide them with sufficient help in terms of driving more bookings. The lack of support from the previous software provider created the need to look for another hotel management solution vendor. Later, the team at Edgewater Inn & Riverside Grill signed up with Hotelogix and found it to be the right fit for their small property.
About Edgewater Inn & Riverside Grill:
Edgewater Inn & Riverside Grill is situated on 16 acres along the Frankstown Branch of the Juniata River in the South-Central mountains of Pennsylvania.
Scenario and Challenges:
From the very beginning, the team at Edgewater Inn & Riverside Grill knew the benefits of choosing a hotel management system to realise areas of growth and new opportunities in hotel business and they opted for one. However, it fell short of their requirements as they needed an advanced system that is well-integrated with online travel agencies to drive the business forward. The hotel staff had to consistently update the Expedia calendar in the extranet with their system (and vice versa). This was time-consuming and made them highly vulnerable to double bookings. After facing this problem, they signed up with another vendor that integrated with the online travel agencies. Soon, they realized that even this new hotel management solution was significantly flawed and expensive too.

"We had a terrible time! The system was painfully slow, so slow to the point where there would be full days when I couldn't get anything accomplished," says Sarah R Beamer, Owner & Manager, Edgewater Inn & Riverside Grill. "I was consistently on the phone attending customers and making their bookings. The processes were also far more complicated than what they needed to be." Sarah and her team would constantly refresh the reservation system to ensure that it was doing what it was supposed to. Not only this, they faced problems in the reservation management system while scrolling through the calendar.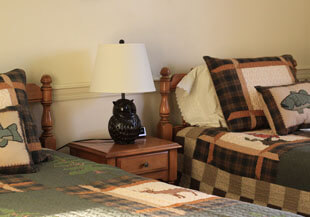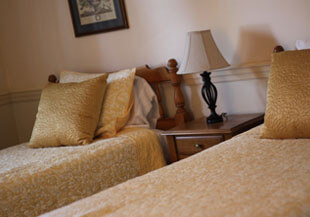 Solution:
After being recommended by an online travel agent, Edgewater Inn & Riverside Grill was quick to make the transition from the problematic hotel management software to Hotelogix."Since I was struggling so badly with my old system that it felt almost like fate when I stumbled upon Hotelogix. I had the initial trial and decided that I would try it out," marks Sarah."Though while choosing Hotelogix I was a bit skeptical about its performance but we were pleasantly surprised about how well it has worked for my business." Sarah found the system to be extremely user-friendly, comprehensive and efficient compared to the ones she had in the past.

"I do a lot of work remotely and I knew it was very important to be able to access my PMS from different locations. For an owner who wears many hats and is never in one place, this is an extremely important feature," Sarah comments. Ease of use, staff training, and simplicity of one single reservation dashboard offered by Hotelogix were some of the reasons that made Sarah look no further.
The results:
Edgewater Inn & Riverside Grill is now also able to avoid overbookings, thanks to the seamless two-way real-time channel manager connect that Hotelogix offers. Also, the property is able to save a lot of money that they paid earlier to OTAs as commission charges as they are getting more direct bookings."I have noticed that guests are able to make reservations through my website easily, which is helpful to save on commission from booking through an OTA. We are easily saving hundreds of dollars a month."

The property is witnessing higher conversion rates from direct hotel bookings resulting in a favorable uplift in revenue and occupancy.

Sarah feels that Hotelogix is not just a more affordable system by way of the monthly expense (subscription based pricing) but it also doesn't make an hotelier pay for each OTA booking that they get. "I was losing 20% to 25% of each booking, a bottom line that just didn't make the OTA system worth it to me or my business," she notes.

"The training was a breeze. With past systems, I have to have too many little tips or "tricks" to get something to work, but Hotelogix is straightforward and easy to use. That's a big deal when it comes to training staff, especially the new staff who have never worked with a PMS before."

Commenting on the support, Sarah says, the customer support is great."I have used email, live chat, and the phone to work with customer support. They are friendly, accommodating, patient, and kind when working with you. I had to move to this new PMS system during my busiest time of year, which is not at all ideal, because of my previous system that just did not work. The timing was terrible and I had very little time to learn a new system but they did all that they could to help me. They went above and beyond to make it as easy as possible for me," she concludes.
Contact one of our sales experts to learn more about our fully integrated, cloud-based hotel management software by clicking here or calling +1 415 528 6633 Hotelogix today.