Carnarvon Motel, Australia, witnesses 20% growth in revenue as well as in OTA bookings with Hotelogix PMS
"We, at Carnarvon Motel, have been using Hotelogix PMS for almost three years. Their customer service is nothing short of 'great'. We wouldn't change to anything else. We highly recommend Hotelogix to anyone looking for a PMS solution."

Peter Barrett, Owner
Carnarvon Motel
About Carnarvon Motel
Set up in 2015, Carnarvon Motel is a family-friendly motel in the heart of the picturesque Gascoyne region in Australia. The motel has been successfully using Hotelogix for almost three years now.
Scenario and Challenges
Prior to using Hotelogix, Carnarvon Motel has an on-premise PMS in place. The biggest challenge they faced with this system was that they couldn't integrate with a Channel Manager, which was a massive disadvantage for the Motel.
Some of the other challenges they faced were:
They didn't have remote access to their hotel's data
No real-time update of inventory and rates across OTAs
Limited reporting and accounting options
Loss of several man-hours, as operations were not automated
Inability to handle high volume of work during peak seasons
Given these challenges, the motel began their search for a more efficient system which could resolve all of them. This is when they stumbled upon the Hotelogix Cloud-based Property Management System.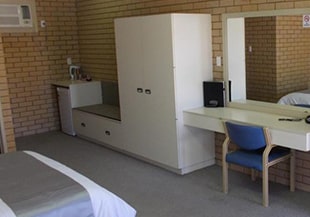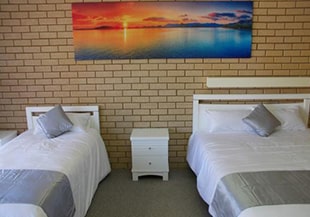 Solution
In the face of the challenges they faced, Hotelogix came as the perfect system to not just address them but to resolve them. The following are the solutions that Hotelogix PMS presented to Carnarvon Motel which helped them drastically improve the way they ran their business:
Seamless integration with Channel Manager allowing real-time update of inventory to and from the PMS & OTAs
Anytime-anywhere access to the Hotel data, thanks to the Mobile Hotel app
Rich and reliable reporting and accounting features
Automation of several daily hotel operations
Management Dashboard allowing the motel's management to stay on top of things, always
Multiple third-party integrations- for revenue management, business intelligence, online reputation management, accounting, etc.
Hotelogix's ability to handle heavy volume of work during peak seasons
Results
In the past three years that Carnarvon Motel has been Hotelogix successfully, they have transformed the way they manage their business. The biggest success for the motel with Hotelogix PMS was that they saved on a significant number of man-hours. This has opened doors of improving and building guest relations as the staff can dedicate that extra time in engaging with the guests.
Here are some of the other results that Carnarvon Motel has witnessed since implementing Hotelogix:
20% increase in revenue
20% increase in direct bookings, thanks to the web booking engine
20% increase in bookings coming in from OTAs
No overbookings since their integration with the Channel Manager
Resolving issues happens almost instantly, thanks to the 24/7 support extended by the Hotelogix support team