April, 2017


Vol.1, No. 47


Hello & Welcome to the latest from Hotelogix!
2016 was exciting and the Q1 in 2017, even more so. These past months our team has been working extra hard on product upgrades, new features and integrations. Our mission however remains the same, making hoteliering easy for hotels worldwide.

Packing every single update is no go, so we bring you only our top picks of Q1.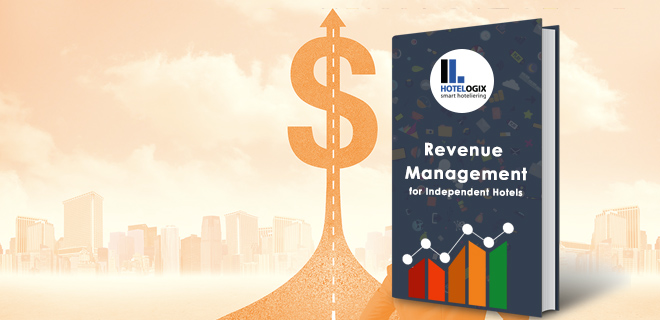 It's not about selling more but selling right
Whether you are experienced or have just begun strategizing your hotel profitability, it's easy to feel intimidated by all the jargon and abbreviations involved with Revenue Management. However, it's as simple as optimizing a hotel's inventory to extract maximum value from each room. You can begin implementing the basics of a robust revenue management strategy with Hotelogix's upcoming Ebook, A guide to Revenue Management for independent hotels.

Sign up for your free copy today
Did you miss this?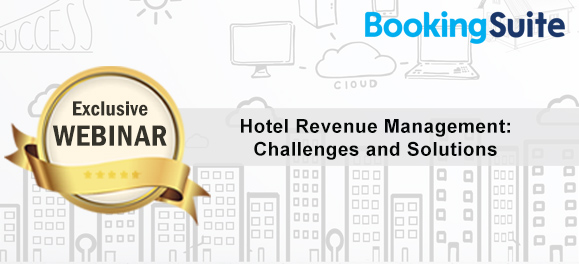 Our latest Webinar with BookingSuite revolved around the growing complexity of revenue management in the 21st century and how hotels of all sizes need to look at smart technology to save time and operate efficiently.

Idan from BookingSuite discussed how the Rate shopping tool will be the right place to start for modern revenue managers, whilst Kumar from REVOPT walked us through common revenue management myths and why pricing strategy is important. Watch the webinar here
What's new in Hotelogix?

Powerful hotel analytics with SnapShot



Analyse hotel's performance in tandem with website and social media channels for detailed insight into your operations. The single point dashboard is incredibly powerful, yet simple and user friendly.SnapShot Analytics is made for both independent and large chains, to make the most of their hotel data. Get it here

Real-time rate intelligence with BookingSuite



Rate Intelligence is a Rate shopping tool powered by the best market demand data in the industry. Plan your rates in Advance by comparing your hotel prices with your top competitors. This lets you keep your hotel rooms selling at best available rates all the time. Get it here
Welcome Kilifi Maghreb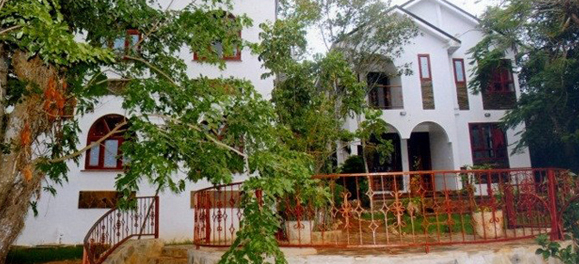 Kilifi Maghreb, a 19-room Kenya based property seeks modern, cloud based PMS to streamline operations and reservation management.

When Kilifi Maghreb started operations, they faced real difficulties to manage bookings manually and maintaining data in excel sheets led to significant errors. They started looking for better inventory management and automated systems. Kilifi Maghreb found Hotelogix to be a perfect fit to match their property requirements.

"The Hotelogix mobile App is also fantastic! Reservation is so easy to carry out and working on it is amazing!" Read more here
New Partner

on the Block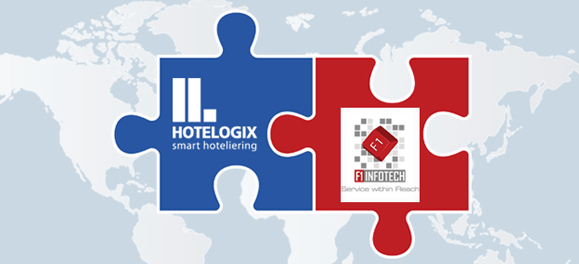 Hotelogix and F1 InfoTech partner to provide hoteliers in the Middle East with enhanced accessibility to cloud technology to improve operational efficiency and drive higher revenue

Leading property management system providers Hotelogix have announced their partnership with F1 InfoTech, a renowned Hospitality focused IT company headquartered in UAE as well as having operations spread across Middle East, Africa & India. The collaboration aims to enhance accessibility to cloud technology for hotels in the Middle East, providing innovative hotel management software solutions. Read more here
Trending Now

Perils of The Booming Hospitality Industry



Congrats to all hoteliers who reached the target in the year gone by and for those who did not – well hate to burst the bubble but this year is going to get tougher.
Hotels these days are a business where the hotelier must juggle multiple hats.On one hand the hotelier tries to make sure his service standards are uncompromised, while keeping an eye on the competition. Read more here


Beating the competition to improve independent hotel's profitability



In my earlier publication, I mentioned how the Hospitality Industry is evolving rapidly and hoteliers must juggle multiple hats to stay ahead.
A large hotel chain always has the required budget for marketing, be it loyalty programs or deep discounts helping them succeed. But this isn't the case with small & mid-sized hotels. Read more here


Power your Independent Hotel with the Right Website



Website development features on top 'to do' list for most hoteliers in 2017, independent hoteliers should not be content with just having a website for their hotel, they should have an efficient website that promotes their brands and help earn more revenue. Read more here

8-step Guide to Enhance Hotel Occupancy and Branding



If your hotel business is to thrive in the current times,invest in effective online marketing services. Hotelogix is all about saving time and money! Switch to an automated PMS to move on from manual processes to manage your property.Read more here
The

Newshour

67 Airport Hotel implements Hotelogix PMS to streamline operations


ehotelier: The 67 Airport Hotel, a 64-room property in Nairobi, has selected Hotelogix's cloud-based property management softwareto handle all their operations. The property was looking to adopt a modern system that could help the hotel better optimize its resources and enhance its distribution capability. Read it here

---

Southcliff Hotel Enhances guest experience, revenue and time management with Hotelogix cloud PMS


Tnooz: Southcliff Hotel, a 68-room city hotel located in Kent and overlooking the English Channel decided to dump their old hotel software. They aspired to move to a system that improved distribution and operational efficiency. Also read about Penny Farthing, a 22-room property from Lyndhurst village switched to modern cloud system from their old pen and paper model. Read it here

---

Leisure Hotels, India based multi-property group, switches over to Cloud based PMS with Hotelogix


PR Newswire: Leisure Hotels Limited , a major player in India's hospitality sector with 17 operating hotels, has chosen to switch to Hotelogix cloud PMS to manage their fast expanding group operations. Despite investing in on-premise systems, Leisure Hotels realized the need to adopt a modern cloud PMS that will centralize control. Read it here
What's
next?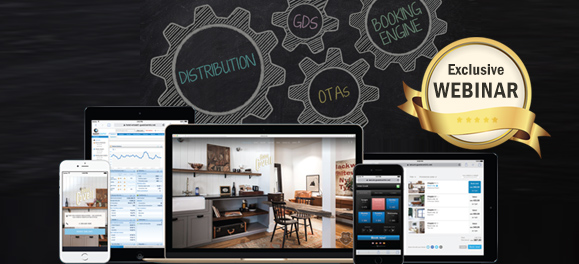 Our upcoming Webinar is co-powered by Hotelogix & GuestCentric, where we discuss how to Increase Yield Through the power of Direct Bookings. This is scheduled for the last week of April, and you can register here
Find of the

Month:

How cloud, big data and AI can help hospitality business


Livemint (India) : Awareness about big data is growing fast as more hotels begin to see the merits of uncovering patterns in hospitality trends, thus enabling them to personalize the guest experience better.

A quick disclaimer is that the above piece is by PB, the Hotelogix founder but it's a really great read. You can enjoy reading it here