Cloud vs Legacy Property Management Systems
A complete guide detailing the onset of cloud computing technology
The onset on cloud technology has revolutionized hospitality – powerful management and distribution tools that were beyond the reach of independent hotels are now accessible to all accommodation providers!
However, the downside is the increased competition – with these tools now available to anyone, small and mid-sized hotels need to adopt technology that can help them remain competitive & stay profitable.
Download our white paper to learn about:
Why cloud adoption is growing rapidly in hospitality
Advantage of cloud computing for organizations
Why legacy systems inhibit hotels in today's market
The PMS for every GM or Revenue Manager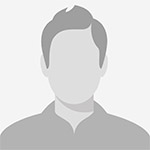 Insight in production channels, easy to read reports per segment with just clicks away, makes this solution a must have for every GM or Revenue manager that looks for data to improve their business.
Bas Van Straten
Owner, HMS, Thailand