Superpro Samui Increases Bookings by 20% by Switching to the Cloud
(A case study of Superpro Samui, Koh Samui, Thailand)
A Quick Look
About Superpro Samui: Located on the beautiful, tropical island of Koh Samui, Thailand, this resort allows guests to partake in traditional Muay Thai boxing, MMA, and other fitness activities. The 50-room resort boasts great training and relaxation facilities for the perfect combination of sport, health, and tropical holiday.
Scenario and Challenges:
The staff at Superpro Samui was previously managing their property using a 10-year old system that had never been upgraded during that time and was not on the Cloud. In addition to this, they managed all channels and room distribution manually. This created scheduling issues, as staff members had to be present in the office at all times to keep the property's operations and reservations organized.
Solution:
Robbie Timmers, Managing Partner at the resort, began a Google search to find a new and improved way to run his property. He came across a number of Cloud-based property management systems that were of interest before zeroing in on Hotelogix. He ultimately decided on Hotelogix after reading positive feedback from existing users of the system. He also found it very helpful that Hotelogix had an agent based in Thailand that helped him with training and setup. Initially, Timmers and his staff were nervous about making the transition from their previous system as they had become so accustomed to it, and planned to use both alongside each other for few months before finally switching over to Hotelogix. However, Timmers and his staff felt so comfortable with the system after just two days of use that they made the complete switch right away.
Benefits:
Once Timmers fully switched to the Cloud with Hotelogix, he began noticing many benefits as a result of implementing the system:
The property has seen a 20% increase in bookings since implementing Hotelogix
His staff felt the system provided them with greater flexibility and functionality, with features such as group booking management and bill splitting capability
Increased organization and control gives staff more time to respond to and engage with both current and potential guests through various communication channels
By seeing how Hotelogix helped streamline their operations, Timmers and his staff have looked to improve other procedures within the company. As Timmers commented, "Hotelogix inspired us."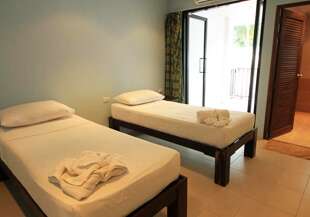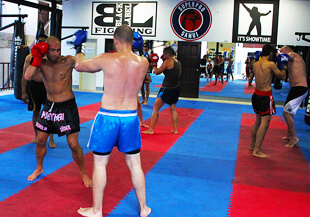 "Hotelogix is a must have for all hotel or resort owners who would like to manage their business from wherever and whenever. If you can update your Facebook status, then you can benefit from Hotelogix – it's that simple to use,"

-Robbie Timmers, Managing Partner, Superpro Samui