Indonesia's Matahari Bungalows has seen a 30% increase in revenue since implementing Hotelogix Cloud PMS. Here's how…
"Hotelogix has really helped us control the possibility of overbooking. The Property Management Software has helped us achieve a higher degree of technical and operational efficiency. Hotelogix has a great team which is always there to support us, whenever we need them"
- Putu Sarwa, Resort Manager,
Matahari Bungalows
About Matahari Bungalows
Known for being the only property in Legian that has a big, tropical garden, Matahari Bungalows is a popular choice for couples and leisure travelers alike. Centrally located, this resort is 15 minutes away from the airport and a short 5-minute walk away from Kuta beach. uninterrupted romantic time together, or a small group of friends.
Scenario and Challenges
Prior to using Hotelogix Cloud-based PMS, the management at Matahari Bungalows used an on-premise system to manage operations. While it did help them initially, with time, they began to witness several operational challenges that affected their business.
Some of the most crucial issues they faced with the previous system were:
It didn't support the integration of a channel manager
Overbooking & double-booking hassles were becoming increasingly common
The overall features of the system were restrictive and very limited
Accounting and Reporting were extremely exhausting processes
There was no remote access to the system to manage the business on-the-go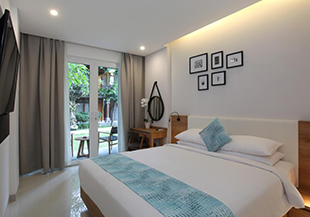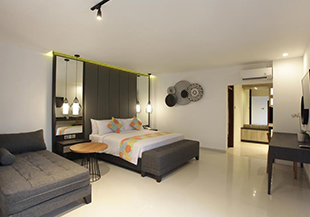 Solution
It was then that the management at Matahari Bungalows decided to move their operations to a cloud-based Property Management System. Soon they chose Hotelogix as their preferred technology partner to manage their hotel operations.
Some of the solutions that drove this decision of theirs were:
Channel manager connect allowing real-time update of rate and inventory to and from OTAs and PMS
Automation of several daily operational activities
Web Booking Engine to drive more direct bookings through website
Comprehensive accounting and reporting features
The system's ability to handle heavy volume of work during peak season
Anytime-anywhere access to the hotel data, thanks to the cloud-based system
Results
Matahari Bungalows has been using Hotelogix since early 2019 and in this period, they have overcome several operational bottlenecks that hindered them from tasting success.
Some of the most noteworthy results they have seen since moving to the Hotelogix cloud-based PMS are:
30% increase in revenue
20% increase in bookings from OTAS
Minimal Overbooking hassles