Hotelogix helps House Khas group witness 30% growth in revenue & 20% growth in bookings via OTAs
Quote:
"The most user-friendly Hotel Property Management System with excellent support whenever we need help." - Kishore Ahire, Managing Director at House Khas.
About House Khas:
With 8 properties spread across Maharashtra, House Khas is a hospitality group that provides budget accommodation to business travelers.
This well-known group of serviced apartments has been leveraging many benefits of Hotelogix cloud-based PMS for over a year now.
Scenario and Challenges:
Inability to effectively update inventory across multiple OTAs
Time management for the staff due to over dependence on manual tasks
Lack of remote access to PMS
Overbooking due to mismanaged inventory updates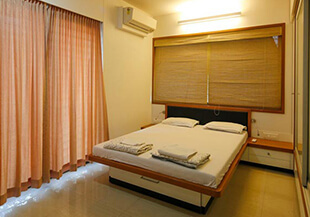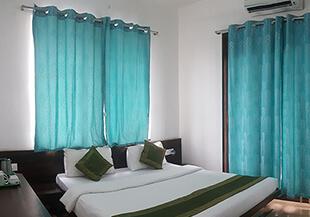 Solution:
Hotelogix cloud-based Property Management System resolved all the challenges that the House Khas group had been facing. The PMS they had considered, prior to the implementation of Hotelogix, took over 5 months for implementation and they never went live with that PMS. Implementing Hotelogix was a lot smoother and quicker than what they had expected it to be. This, in itself, was quite a relief for the team.
Hotelogix easy-to-use PMS improved time management, allowing staff to focus on other aspects of their work
Automated and real-time inventory update across multiple OTAs
No more scope for overbooking as inventory was instantly updated across all OTAs
Anytime, anywhere access to PMS and all data relating to the hotel
Improved check-in process and time
The results:
Since the implementation of Hotelogix PMS, a little over a year ago, the House Khas group has witnessed the following changes:
20% increase in bookings from OTAs
30% increase in revenue
Improved staff efficiency and productivity
Better time management for all staff
Considerable drop in overbookings and double-bookings
"Hotelogix Property Management System is the most user-friendly PMS. It has helped us streamline many our operational processes; For example - inventory updates on OTAs- Since this is no longer done manually, our staff now has so much more time to perform other important tasks. I must mention that the support provided by the team is excellent. They are available 24/7 in case we need them. Hotelogix has also helped us achieve a significant spike in our revenue."   Kishore Ahire, Managing Director at House Khas group.