Hat Rock Inn, USA, overcomes overbooking & enjoys 20% increase in revenue, thanks to Hotelogix
"Hotelogix best suits my business needs. They are constantly striving to improve & update every detail of a product that is already far above its competitors. They are innovative and listen to their customers and offer tremendous support! It is wonderful to work with a company that you feel you have a personal relationship with, and are leaders in their field. I always look forward to each 'rollout' as I can't imagine what they can improve on, yet, they continue to perfect a program that already makes my life easier and saves me money!"
Joy Howell, Owner
Hat Rock Inn
About Hat Rock Inn
Hat Rock Inn is a 43-room hotel located in the tiny village of Mexican Hat in Utah, overlooking the San Juan River, Hat Rock. With a heated salt water pool, a spa, hiking trails, river access and a private sandy beach, this 4-star hotel makes for an ideal getaway for families and couples alike.
Scenario and Challenges
Previously, the management at Hat Rock Inn was using another cloud-based PMS to manage their operations. However, with their evolving business needs they decided to switch to a more robust system, as the one they were using posed several challenges, such as:
It didn't support unlimited POS outlets
Its features were limited as well as very restrictive
It was way too expensive, i.e., the ROI was minimal
The support offered was neither real-time nor dependable
All this aside, the system was slow and highly complicated
Since these challenges began impacting their business, Hat Rock Inn decided to switch to a system that could deliver on efficiency and reliability. It is during this period that they discovered Hotelogix.
"Once we decided to address these challenges, we began reviewing many other cloud-based Property Management Systems, but none of them seemed right for us. I am happy to say that our search ended with Hotelogix. It was everything we needed in a PMS", says Joy, Owner of Hat Rock Inn.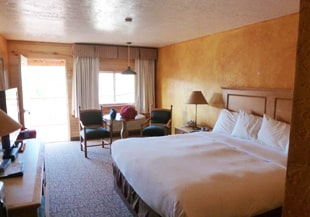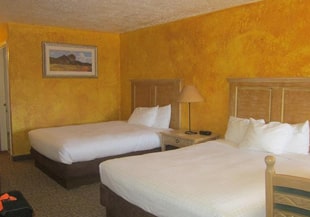 Solution
Hat Rock Inn chose Hotelogix after carefully reviewing multiple other PMS providers. They arrived at this decision after witnessing how efficiently the cloud PMS addressed all their challenges.
Apart from empowering the management to stay on top of their hotel's data anytime, anywhere, Hotelogix also helped them automate their daily operations to a great extent. They also were impressed with the ease of implementation and use that Hotelogix provided.
Some of the other solutions provided by the Hotelogix PMS were:
Unlimited POS outlets
Value for money
Round-the-clock & real-time support
Comprehensive reporting and accounting features
Uncompromised Data Security
Its ability to handle heavy volumes of work during peak season
Joy adds, "We especially love the fact that they have the option of 'tabs' in the frontdesk view. This is extremely handy when you have to work on multiple reservations."
Results
Hat Rock Inn has been a happy customer of Hotelogix for over three years, now. Since the implementation, they have witnessed several advantages. The 'Live chat' feature has been one of their favorites, as it allows them to address all issues instantly.
Some of the other results they have witnessed since switching to Hotelogix are:
20% increase in revenue
20% increase in OTA bookings
20% increase in direct bookings
Zero Overbooking
Numerous man-hours saved daily
Speaking on how they could overcome overbooking issues with Hotelogix, Joy explains, "Once the rates are set up, it is very simple to update and there is no possibility of overbooking. This is of huge importance to us as there are limited hotels in the area."