Cambodia's Arunreas Hotel overcomes overbooking and improves operational efficiency since implementing Hotelogix
"In the two years that our luxury boutique hotel has been working with Hotelogix, our OTA bookings, direct bookings as well as our revenue has gone up by 10%. We are grateful to the support team that has made sure that they instantly resolve all issues. Hotelogix is easily the best Property Management System out there."
Nicolas Juralina, Director
Arunreas Hotels and Resorts
About Arunreas Hotels and Resorts
Arunreas Hotel is a 12-room luxury boutique hotel, nestled in the heart of Phnom Penh, Cambodia. Carefully designed keeping in mind the convenience of both business as well as leisure travelers, Arunreas guarantees guests a stay that will leave them longing for more.
Scenario and Challenges
Previously, the luxury hotel was managed by another cloud-based PMS. The system didn't deliver on the promise of automation, as it should have. Apart from this, Arunreas Hotel also faced the following challenges with the previous Property Management System:
The system proved futile in resolving issues of overbooking and double booking
It couldn't support multiple POS outlets
It couldn't evolve with growing needs and the Hotel couldn't scale their business
It was too time-consuming as it needed a lot of manual intervention
Overall, the features were very limited and restrictive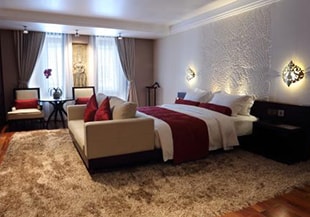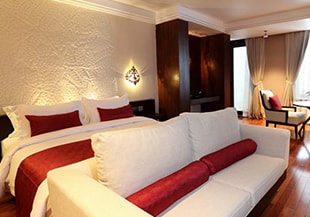 Solution
As one of Cambodia's most popular hotels, Arunreas needed a system that could keep up with the growing needs of the hotel and the industry. Given these challenges, the management began hunting for a system that could resolve all these issues and help them achieve their goals.
Hotelogix Cloud-based PMS came as the best fit for Arunreas as it not only addressed all their issues as but also with the following:
Channel Connect allowing real-time update of inventory and rates across OTAs
Unlimited POS outlets
Limitless potential to scale their business
Automation of daily operations
Extremely robust and feature-rich platform
Its ability to handle heavy volume of work during peak seasons
Comprehensive accounting and reporting feature
Management dashboard
Uncompromised Data Security
Ease of Implementation and use
Results
Arunreas Hotels and Resorts has been using Hotelogix cloud PMS for almost two years now. In these two years, they have streamlined and automated several operational processes. They have also saved on numerous man hours per week allowing them to focus on the more fruitful daily activities.
Here are some of the ROI statistics Arunreas has witnessed, since implementing Hotelogix:
10% increase in revenue
Over 10% increase in bookings via OTAs
Over 10% increase in direct bookings
Zero overbookings/double bookings
Zero operational issues thanks to the 24/7 live support